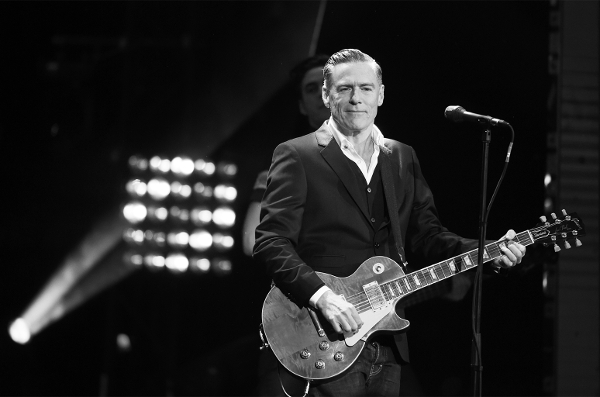 Bryan Adams, One of the best-selling Music Artist of all the time. He has sold more than 100 million records across the globe.  The Canadian star who got global fame with his album Reckless in 1984. Bryan Adams has many awards and nominations to his name includes Grammy, Academy, Golden Globe and many more.
His contribution to music inducted his name into Hollywood Walk of Fame and Canadian Walk of Fame. The 57 years old Bryan Adams has done many charity activities and he got Allan Waters Humanitarian Award for his social activities. He founded Bryan Adams Foundation which helps younger people and children to find education and learning opportunities.
He even supports animal rights. He supports PETA, the animal rights support group, he takes photos of animals and writes letters to support animal rights. At the age of 29, he became a Vegetarian to support animal rights.
Bryan started his career as a vocalist in CBC. He came into limelight in 1983 with his album Cuts Like Knife. His song I Do it For You in 1991 became no. 1 across the globe and 16 Consecutive weeks in the United Kingdom. His singles Heaven, All for Love and Have you Ever Really Loved women are in Billboard Hot 100.
He was awarded Order of Canada and Order of British Columbia for his Music Work and His Philanthropic  activities with his foundation
Bryan Adams Parents
Bryan Guy Adams, who was born on 5th November 1959. He was the proud son of Conrad J. Adams and Elizabeth Jane Adams. His Parents are of British Ancestry they are migrated to Canada from Plymouth, England in the 1950s.
Bryan Adams Father
Bryan Adams father Conrad James served in both the British and Canadian Army. Later his father became Canadian Foreign Service Diplomat, so he used to travel to many countries so as Adams. He travelled to many countries due to his father postings in different countries like Portugal, Austria, and Israel.
Bryan Adams Mother
Bryan Adams mother Elizabeth Jane is a fabulous and multi-talented personality. Elizabeth is an artist and she conducts exhibitions of her work of Arts, Landscape Photos and maybe her work inspired to become Bryan as a photographer too. She used to write poems may be that gene put some seed in Bryan's mind to become a singer and songwriter. She loves her son Bryan and she said once that his son Bryan loves her artwork. Like his mom, Bryan paints too.
Elizabeth Jane met his first husband, Bryan's dad in Ontario and the couple got divorced in 1974. Later she moved to Vancouver with her two sons. She had worked as Land Administration officer for Ministry of Indian officers and she worked as a financial officer too for Public Service Commission. Later she met Bill Clark and married him. Elizabeth and Bill Clark together for 21 years until Bill died in 2001.
Bryan Adams Brother Bruce
Bryan has one sibling brother Bruce Adams.  Bruce born to Elizabeth and Cordan James and he is the younger brother of Bryan. Like his elder brother, he is also creative and successful. Bruce is a Biochemical Engineer.  He is an inventor too, he invented a laser tool which can identify the bacteria in the water. Like his mom and his brother Bruce also paints.
Bryan Adams Wife
Bryan Adams not married yet but he involved in some serious relationships.
Cecilie Thomsen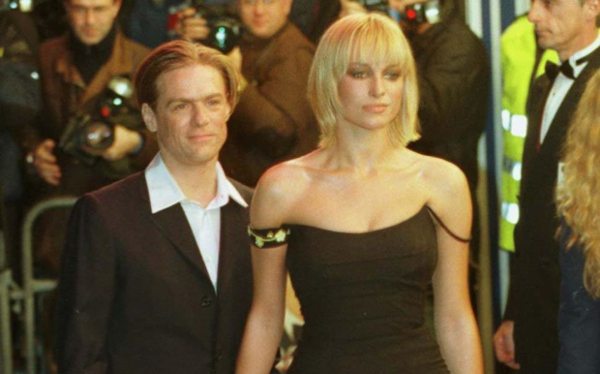 Bryan Adams dated Cecilie Thomsen, the Danish actress who known as Bond girl for her appearance in popular James Bond movie, Tomorrow Never Dies. However, the relationship doesn't last long. Cecilie got breakup with Bryan and she claims that Bryan cheated on her that He had an affair with Princess Diana after her split from Prince Charles.
Alicia Grimaldi
Bryan Adams now in a relationship with his personal assistant and now his partner, Alicia Grimaldi. Alicia is a graduate of the University of Cambridge and her father is a sheriff. She was born in 1981 in the Isle of Wight.
She has two children with Bryan Adams and they are living happily in their relationship so far.
Bryan Adams Children
Bryan Adams has two children with her partner Alicia Grimaldi. The couple has two daughters
Mirabella Bunny Adams
Bryan Adams became a father for the first time at the age of 51. His first daughter Mirabella was born on 22nd April 2011.
Lula Rosylea Adams

Bryan Adams and Alicia Grimaldi welcomed their second child, daughter, Lula on 14 the February 2013.