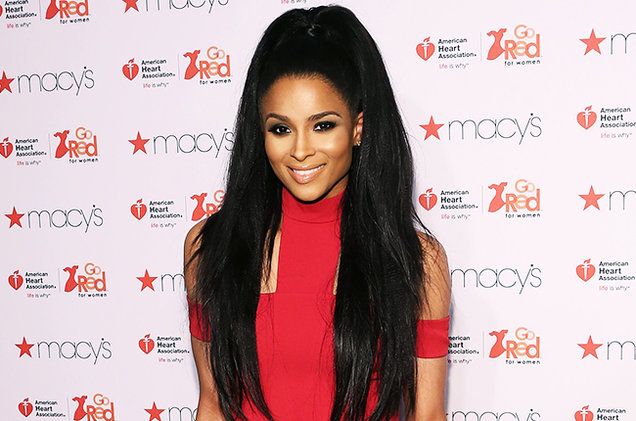 Ciara is also known as Ciara Princess Wilson is a Famous American singer, songwriter, and actress.she born in Born in Austin, Texas.She has moved around the globe and Finally Settled in Atlanta, Georgia from her childhood.In her teenage, Ciara formed the all-girl group Hearsay with two of her close friends. The group used to record demos, Due to the clashes Between Three of them They got separated and Moved on.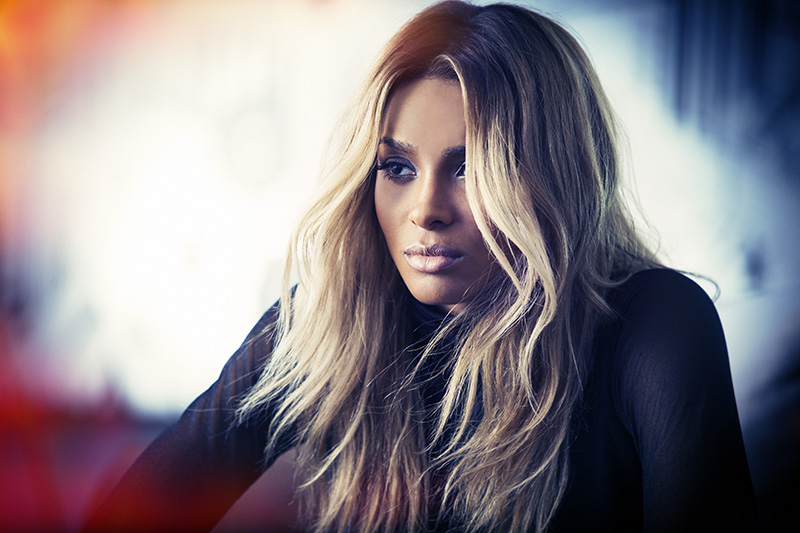 Her Talent was First Recognised By Famous Music Producer Jazze Pha as the songwriter.With the help of Jazze Pha, she signed a record deal with LaFace Records.She made her Debut in acting in the year 2006 with All You've Got, followed by Mama, I Want to Sing and That's My Boy.She also had a fictional character in the US TV series, The Game.
Ciara Family
Ciara With Her Parents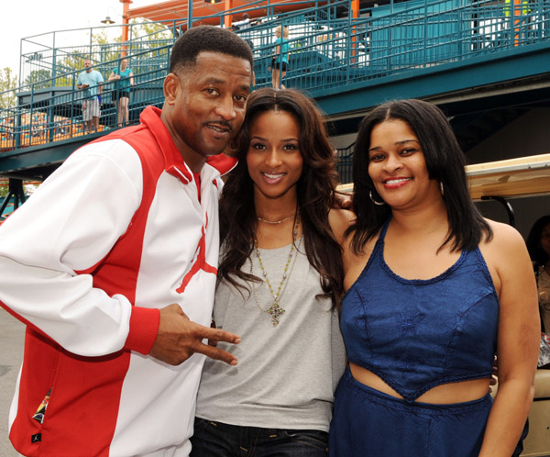 Ciara was born to the parents of Carlton Harris (father), Jackie Smith Harris (mother).She is the only child of her parents.She is Very much Attached with her grandmother.She born on October 25, 1985, Completed.she born in Born in Austin, Texas.She has moved around the globe and Finally Settled in Atlanta, Georgia from her child Completed her Graduation from Riverdale High School in Riverdale, Georgia in the year 2003.
Ciara GrandMother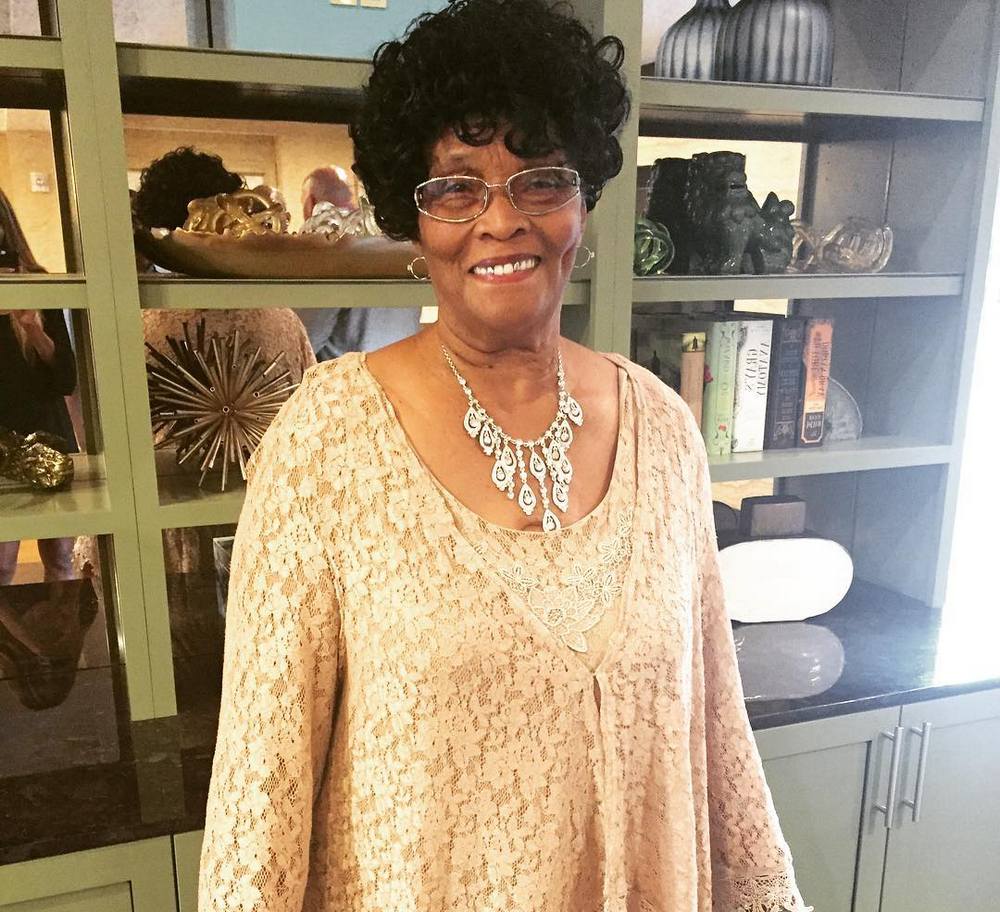 Ciara Career Begins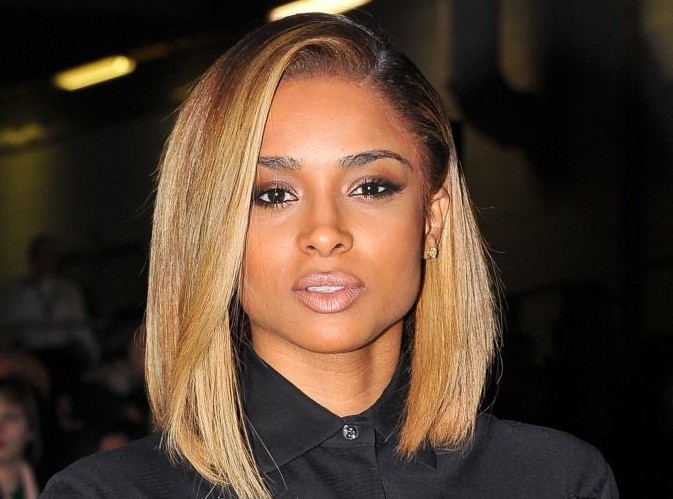 Ciara Career has found wings with her debut single "Goodies".Initially, she was signed by LaFace Records executive, L.A. Reid who is a specialist in picking up the raw talents.Jazze Pha has introduced to L.A Ried. In the year 2004, she wrote a demo with record producer, Sean Garrett, which came to the attention of Lil Jon.In the same year, she released her debut album Goodies on September 28, 2004.Which is Biggest Hit in the year 2004, Her Album went on to create waves in the music industry by selling 124,750 copies in its initial week.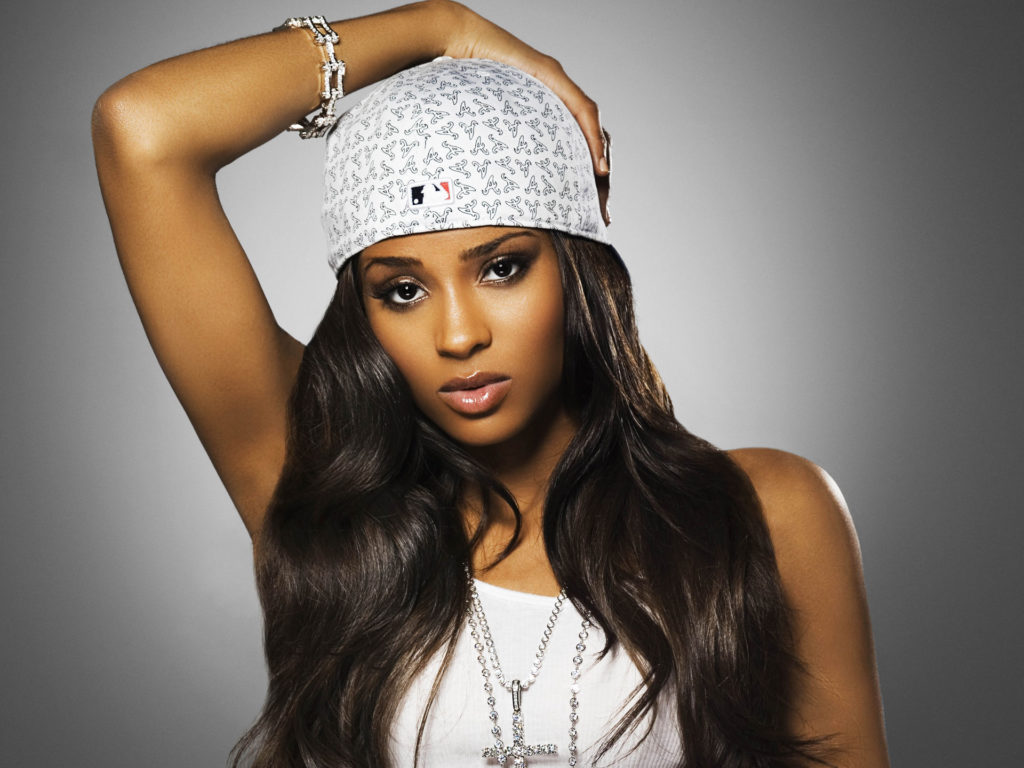 In the year 2006, Ciara released her second album, Ciara: The Evolution.She said that rather her personal growth this music album is a lot more for her.This is the number one album on the U.S. Billboard 200, beating all her previous records with sales of more than 338,000 becoming her highest first week after Goodies.It sold over two million copies worldwide of all time.The song was used for the film Step Up which Released in the year 2006.Along with her music, She made her acting debut in the MTV Films production All You've Got in the same year.
Live Concert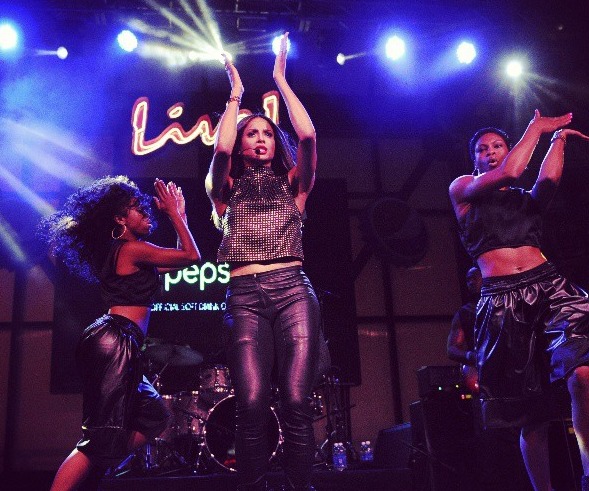 Ciara started her live concerts in the year 2007, For the first time, she was in the headlines for the Screamfest '07 tour with Her fellow rapper, T.I.She has got Praised by Critics everywhere due to her performance for her dancing and being able to command a sold-out arena.She, along with her co-singers Chris Brown and Akon, was contributed well by Rihanna's Good Girl Gone Bad Tour in the United Kingdom. She also made a guest appearance on "So What" by Field Mob.
The Era of Ciara
2008 is considered to be an era of Ciara.She was honored as Billboard's "Woman of the Year", because of her Consistent Performance as a recording artist and also she had Successful music business.she was getting ready for her third album Fantasy Ride was originally scheduled for Release in the year 2008.After a lot of delays, it was released in the year 2009.She never Looked Back From the Year 2010 – 2014 as she done Number of Music Albums and Live Concerts In This Particular Period.
Ciara Relationship History
Ciara with Bow Wow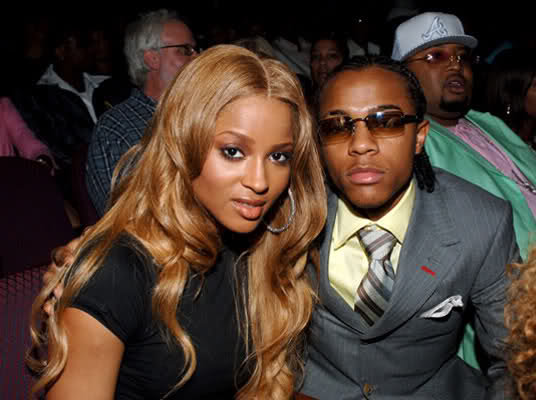 Ciara is a well-known name in the music industry.She has a lot of relationships as well.It all started in the year 2005 when she started dating with Famous rapper Bow Wow. L.A. Reid is the Mutual Producer Between them.The couple has dated till 2006.Later on, sources claim that Bow Wow cheated her as she caught him in bed with a stripper in Los Angeles and broke the relationship.Bow Wow said he said that he was guilty and missing Her.
Ciara with 50 cents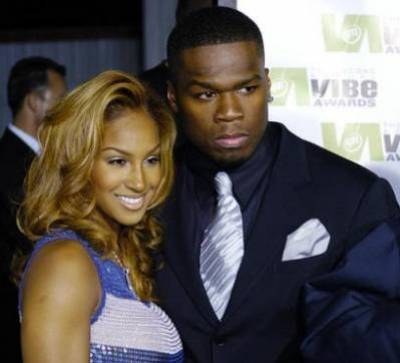 In 2007 she started dating 50 cents.The pair has dated up to 3 years.They thought that this relationship is good for nothing and they broke up.Later on, Chelsea Handler said she was the reason for the breakup.She started dating Rapper Future in the year 2013.She said in a radio interview that she and rapper started working together and their relationship is quite natural.She had a capital N tattooed on her ring finger for Future, whose real name is Nayvadius.
 Ciara with Future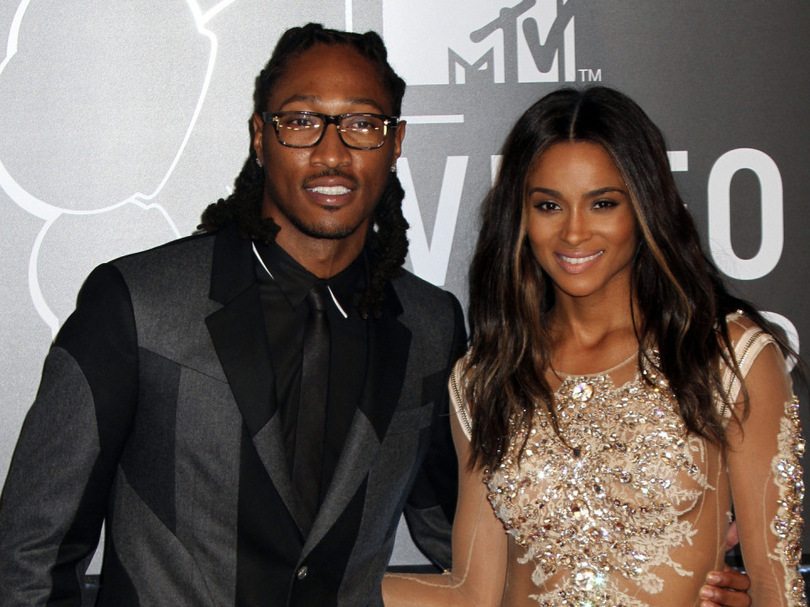 Ciara and Future announced their engagement in the year 2013 and Ciara showed off a 15-carat diamond engagement ring he had given her. Just a few months later in January of 2014, she announced that she and her future husband were expecting their first child together.She has given birth to the child whose name is Future Zahir Wilburn.Things changed pretty quickly from here as They have canceled the engagement, as the rapper has cheated him when she was out of the station on her work.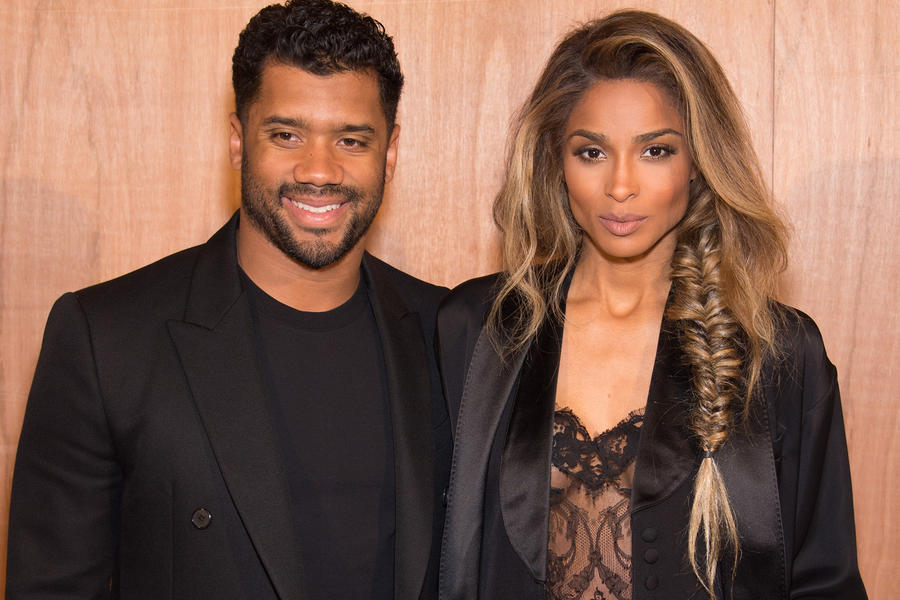 After all these ups and downs she has found Russell Wilson whom she has dating since 2015.They were married on July 6, 2016, at Peckforton Castle in Cheshire, England.She also said that she is expecting a first child from Wilson.
Ciara With Her Child Future Zahir Wilburn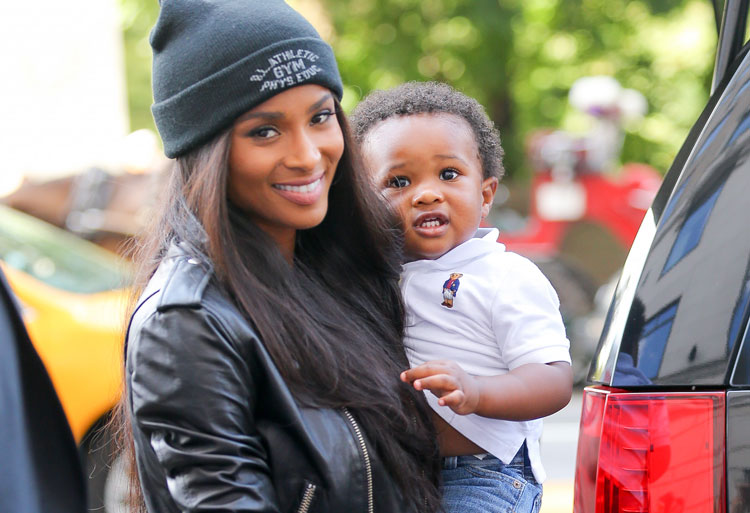 Ciara Networth
She is most Popular in the Music Industry.She also appeared in many movies.Her estimated net worth is $20 million.