Ellyse Perry Biography, Family
Ellyse Perry is an Australian athlete who plays football and cricket for Australia. Ellyse Perry full name is Ellyse Alexandra Perry, She was born on 3rd November 1990 in Wahroonga. Ellyse Perry family is a sports family, Ellyse mother Kathy Perry was a former swimmer and Ellyse father Mark Perry played cricket and squash. He is the cricket coach of her daughter, Ellyse Perry.
Ellyse Perry is the first woman to represent Australia in both sports Cricket and Football World Cups.
Ellyse attended Oakhill Drive Public School in Castle Hill. In 2008 she completed her college education from Pymble Ladies College. Currently, she is pursuing economic and social studies at the University Of Sidney.
Career
At age of 16 Perry started playing cricket, She represents New South Wales in Australian domestic cricket. In 2007 Perry was selected into the Australian national cricket team. Ellyse Perry made her debut against New Zealand in 2007. In this match, she took 2 wickets and scored 19 runs. Perry debut made news as she was the youngest cricket player to represent Australia in International match. There is no other player in Australia debuted like Perry at such a young age from both male and female teams.
In 2008 Ellyse Perry made her test debut against England. Again Perry made headlines as she was the youngest test cricket player Australia ever have. In this match, Perry made 27 runs and 3 wickets in both innings. After the test match, she played one day series against England where Ellyse Perry performed very well. Perry played in Rose Bowl series against New Zealand, Where Perry performance was positive.
In 2010 Women's T20 final match against Ellyse Perry took 3 wickets by giving only 18 runs (4/18), That led Australia to win the T20 Worldcup. Perry became the player of the match.
In 2012 ODI match against India Perry took 5 wickets by giving just 19 runs. This is her best bowling performance still today.
In Test match in 2015 against England Perry took 6 wickets by giving 32 runs. This is her best performance in all test matches. In 2017 against England Perry smashed double century. She scored 213 runs, that leads Australia to draw the match.
Ellyse Perry is the best all rounder and she is the most prominent player in the Australian team.
Ellyse plays as a defender in football. At the age of 16, Perry played her first match for the Australian team against Hong Kong. In this debut, match scored 1 goal and Australia won the match by 8-1. Initially, Perry represents Central Cost Mariners in domestic soccer. Later she joined Canberra United football club.
In 2011 Perry got selected in FIFA Women's World Cup. By this, she made headlines as Perry was the first Australian women to represent Australia in world cup events in two sports, Cricket and Football. In 2012 Perry left Canberra United and she joined in Sydney FC.
Ellyse Perry has interest in both sports Football and Cricket, One of the interview she said someday she will choose one sport from the Cricket and Football. As of now, she pursuing both sports.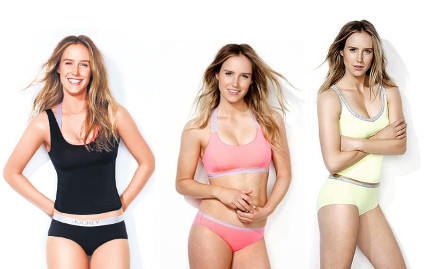 Apart from the sports, Ellyse Perry writes children books and she is into modelling. She worked with famous underwear brand Jockey.
Ellyse Perry Family
Parents
Ellyse Perry mother Kathy Perry works as a doctor and also she was a former swimmer.
Ellyse Perry father Mark Perry works as a mathematics teacher. He played cricket and squash in his early career. Mark Perry was the cricket coach for Ellyse Perry.
Ellyse Perry has one brother Damian
Ellyse Perry Husband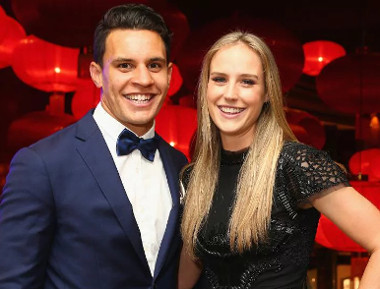 Ellyse Perry dated Australian rugby player Matt Toomua for two years. The couple got married in 2015.
Awards
Ellyse Perry won Belinda Clark Award in 2016 and 2018.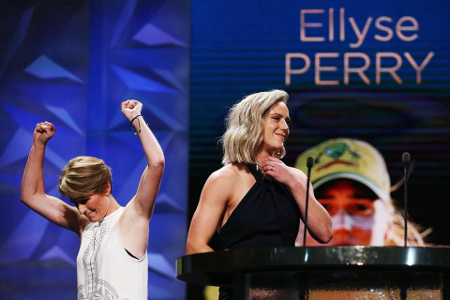 In 2017 Perry won ICC Women's Cricketer Of the Year (Rachael Heyhoe Flint Award).
Tags : Ellyse Perry Family, Ellyse Perry Bio, Ellyse Perry husband, ellyse perry personal life, ellyse perry facts, ellyse perry boyfriend, beautiful womens cricketer, ellyse perry football career