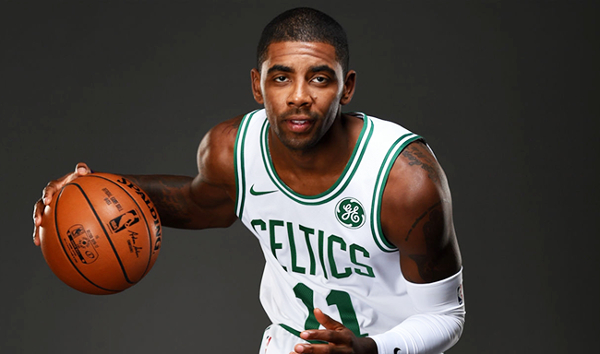 Kyrie Irving Family, Biography
Kyrie Irving is an American professional basketball player. Initially, he played for the Cleveland Cavaliers NBA team, present he is playing for Boston Celtics. Irving was born on March 23, 1992 in Melbourne. His parents Drederick Irving and Elizabeth Irving were Americans who are settled in Australia.
At the age of two years, Irving relocated to the United States, He grew up in west orange, New Jersy. In childhood, Irving went to see his father adult league matches. That led him to develop a gradual interest towards basketball.
Career
Initially, Irving played for Montclair Kimberley Academy, where he became second 1000 point scorer in his school with an average of 26.5 points, 10.3 assists, 4.8 rebounds, 3.6 steals. After one year he moved to St Patrick High School where he led his team to win the New Jersey Tournament.
Irving height 6.2ft, he was quite tall, Duke University approached him to play basketball for the college team. At Duke University he was trained by Mike Krzyzewski.
In 2011, Irving was selected by Cleveland Cavaliers to play in NBA Draft. In 2012 Irving got NBA Rookie of the Year Award.
In NBA Season Irving got an injury to his index finger while playing against Dallas Mavericks. Due to the Irving not played for three weeks.  In a game against New York Knicks in Madison Square Garden Irving scored 41 points. He became the youngest player in NBA to score 40 points in Madison Square Garden.
In 2014 Irving scored 44 points against Charlotte Bobcats, It was the highest score and best score in his career. Irving led his team to win the In 2014 FIBA Basketball World Cup. That year he was named as USA Basketball Male Athlete of the Year.
In 2015-16 Irving performance was remarkable, he helped his team to win the 2016 NBA Championship against Golden State Warriors. Irving represented USA team in summer Olympics, he helped his team to win a gold medal.
Kyrie Irving Family
Parents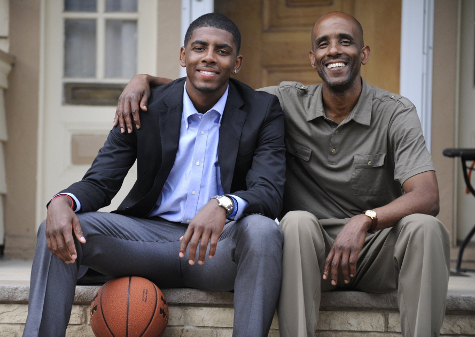 Kyrie Irving father Drederick Irving was a basketball player who plays for the college team at Boston University.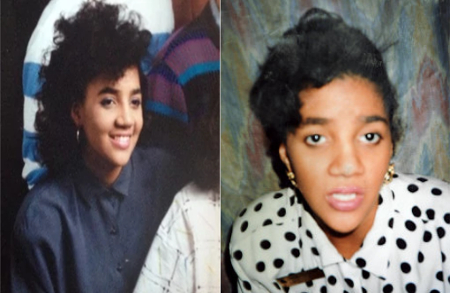 Kyrie Irving mother Elizabeth Irving was from Sioux ethnicity. She died when Kyrie was four years old.
Kyrie has a stepmother, her name is Shetellia Irving.
Sisters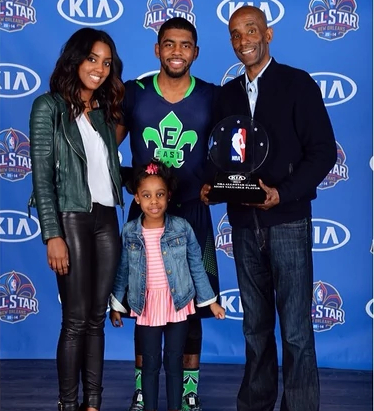 Kyrie has two sisters. Asia Irving was his elder sister and London Irving was his younger sister.
Personal Life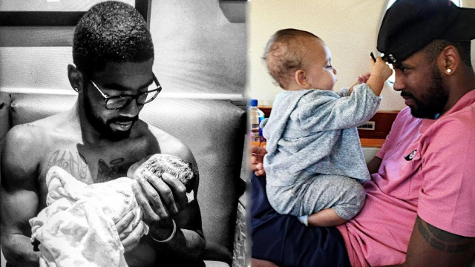 Kyrie has a daughter Azurie Elizabeth Irving was born in 2015 with his ex-girlfriend Andrea Wilson. He named his daughter after his mother Elizabeth.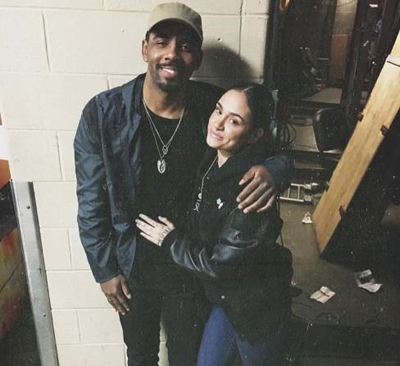 From 2016 Kyrie dated pop singer Kehlani and they got separated in early 2017.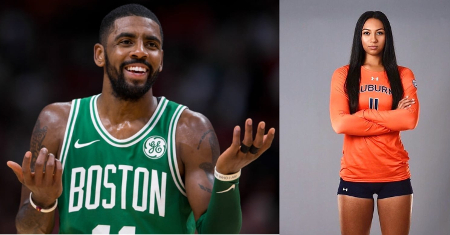 From 2017 Kyrie Irving started dating volleyball player Breanna Barksdale.
Tags : kyrie irving wife, kyrie irving daughter, Kyrie irving bio, Kyrie family, Kyrie story, Kyrie Irving Childhood life, Kyrie irving awards