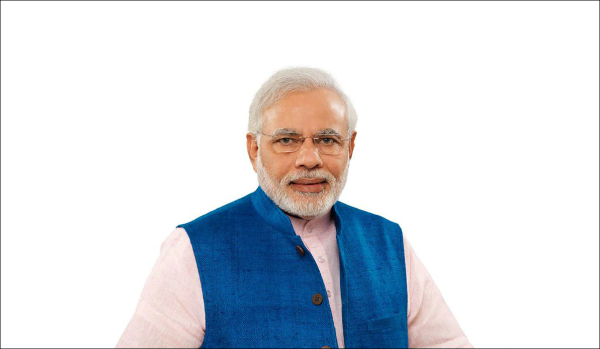 Narendra Modi Biogrpahy, Family
Narendra Modi is an Indian politician and current prime minister of India. His full name is Narendra Damodardas Modi. He was widely regarded as one of the most powerful & influenced prime minister in India. Modi has been the chief minister of Gujarat for four consecutive terms. Modi journey from a humble background to achieving the greatest position is inspirational and incredible.
In 2014 Narendra Modi led his Bharatiya Janata Party(BJP) to a historic won( winning 284 seats out of 544) in Lok Sabha (Lower House in Indian Parliament) Elections.
Childhood & Early Life
Narendra Modi was born on 17 September 1950 in Vadnagar, a small town in Gujarat. Narendra Modi parents are Damodardas Mulchand Modi and Hiraben Modi. He was the third of six children in the family and his family belongs to Ghanchi Teli (Oil Presser) community in Gujarat.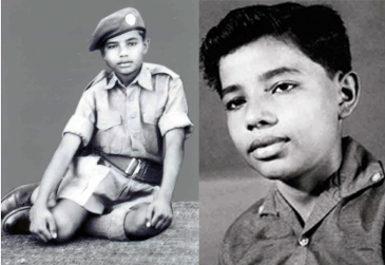 Narendra Modi family is very poor, In childhood, Modi worked with his father who sells tea at the Vadnagar railway station and also he ran a tea stall along with his brother near Vadnagar bus station.
Modi did his schooling from Vadnagar. He graduated from Delhi University and he completed masters in political science from Gujarat University.
At the age of 8, Modi joined RSS (Rashtriya Swayamsevak Sangh). RSS is a national patriotic organization which promotes Indian culture and moral values of civil society and also RSS offers selfless moral service to the nation with volunteers. During his college days, Modi worked as a Pracharak (Campaigner) in RSS organization.
At a young age, Modi got married to Jashoda Ben. It was a child marriage which he reluctantly accepted.
At the age of 18, He left the home to travel around India. During this journey, Modi visited temples, religious organizations and met saints and new people. He was a hardcore follower of Swamy Vivekananda. He came home after two years of traveling and moved to Ahmedabad in 1971 where he became the fulltime worker in RSS.
In 1975, prime minister Indira Gandhi imposed "Emergency" across the country. The emergency was in effect for 2 years, during this period political opponents were imprisoned, Press was censored and several human rights violations were reported. During the emergency period, people who raise the voice against the government were imprisoned and several organizations who criticize government activities were also put under banning list.
During the emergency period, RSS (Rashtriya Swayamsevak Sangh) was banned by the government and its main leaders were put behind the bars. Narendra Modi went underground and frequently traveled across Gujarat to avoid arrest and to protest against government decisions. Modi became involved in sending letters, printing pamphlets against a government and safeguard most wanted persons from the police. Modi's tactics and managerial skills gave him prominent recognition in the RSS.
In 1978 Modi became the Sambhag Pracharak(regional organizer) in RSS. As a Sambhag Pracharak Modi worked in many cities in Gujarat and also went to other states. During this period he met many political leaders and worked with them. Modi became one of the key roles of people in RSS organization.
With insist from RSS, Modi joined the political party BJP (Bharatiya Janata Party) in 1985. Subsequently, Modi started working to organize BJP election campaigns in Gujarat and he led the BJP to win municipal elections in Ahmedabad.
In 1990 Narendra Modi helped in organizing L.K Advani's Ram Rath Yatra and Murli Manohar Joshi's Ekta Yatra campaigns. Modi led the BJP to win Gujarat assembly elections in 1995 and 1998. The same year Modi was appointed as BJP general secretary.
BJP central leaders were not happy with the performance of chief minister Keshubhai Patel. His government has failed to restore the damage which was happened during the Gujarat earthquake (Bhuj earthquake) and at the same time Keshubhai Patel was suffering from health problems and he could not handle the administration alone. The BJP center replaced Narendra Modi in the place of Keshubhai Patel. In 2001 Modi became the Chief Minister of Gujarat.
2002 Gujarat Riots
On 27 February 2002, a train (Sabarmati Express) was burned near Godhra Railway station by an anonymous mob. It was carrying a large number of Karsevak's (Hindu Pilgrims or Ram Devotees) who were returning from the Ayodhya. Two train bogies were completely damaged with the fire and 59 people died and several persons were injured.
Post this train incident, communal violence started in several places of Gujarat which was lasted for five days. Police curfew was implemented in all over Gujarat to control the situation. In the riots 1044 people have died, more than 2000 persons were injured and most of the people are displaced including children.
Opposition parties and human rights organizations criticized the Narendra Modi government for not taking quick action to curb the riots. Some persons and media claimed Modi given free hand to the mob to create a nuisance on Muslims. Mainly the mainstream media portrayed Modi as he was responsible for the riots. The United States government also criticized and declined Visa to the Modi. They lift the Visa ban after Modi becoming Prime Minister.
Modi was forced to step down as the chief minister due to the pressure from the opposition and his own party officials. He went for the elections in the same year, BJP got a massive victory and Modi was re-elected as the Chief Minister of Gujarat for the second time.
In 2012 Special Investigation Team led by Supreme Court had found no guilty evidence against Modi in the 2002 riots and he has given clean chit by Supreme Court.
In his second term, Modi did not focus on religious politics or religious issues. He implemented many schemes to control corruption in the state government departments and favored privatization.
In 2007 elections BJP won 122 seats out of 182 and again Modi was re-elected as Chief Minister. In this term, Modi launched Vibrant Gujarat program to attract corporate and investors to invest in Gujarat and the state government made their policies to be business-friendly. During this term, many industries such as Tata Motors came to Gujarat and established their companies in Gujarat.
The major achievement of the Modi government is bringing the electricity to every village in Gujarat which was widely appreciated by the whole nation. The government built more than 110,000 check dams to prevent underground water levels. The electricity and water conservation programs widely helped the Gujarat farmers and the Gujarat agriculture growth rate has been increased to 10.97 percent which was highest in India at that time.
The Congress party and media are continuously mocked Narendra Modi about his role in the 2002 riots before every election. But Modi did not respond to their controversial comments and he silently indulged with his work. Overall, Gujarat became the developed state in India under Modi leadership. In 2012 elections BJP recorded victory and Modi was re-elected for the fourth time.
Narendra Modi as Prime Minister
In 2013 Modi was named the BJP's Prime Minister Candidate. Initially, several persons from the BJP expressed their opinion against Modi including BJP co-founder L.K Advani, but at the end, they were convinced and later they changed their opinion.
In the election campaign, Modi promised to curb the corruption and mock the Congress party with their major scams and corruption scandals. In election campaigns, the Indian Congress party targeted Modi by linking 2002 Gujarat riots and portrayed him as a right-wing extremist leader. But however the result was different, people were not satisfied with Congress promises and they were annoyed with their previous government because of their poor administration and corruption scandals.
In 2014 Lok Sabha elections BJP won 282 seats out of 543 which was the largest majority achieved by a single party since 1984. On 26 May Narendra Modi was sworn in as 15th Prime Minister of India.
As a Prime Minister Narendra Modi implemented many significant programs such as Make in India, Smart Cities, Digital India, Swachh Bharat Abhiyan and GST (Goods and Services Tax).
In 2016 Narendra Modi government demonetized 500, 1000 rupee currency notes, with the goal of curbing corruption, Naxalism and terrorism. This move resulted in the exponential growth in tax returns and digital payments.
Make in India was a noteworthy scheme which encourages foreign companies to manufacture the products in India. It was started with the goal of changing India into a global manufacturing Hub. The GST was the biggest tax reform in the country since independence. Under the Modi leadership, Indian foreign policy has been improved, India improved its relations with all the major countries in Asia and in the world.
Narendra Modi Family
Narendra Modi Parents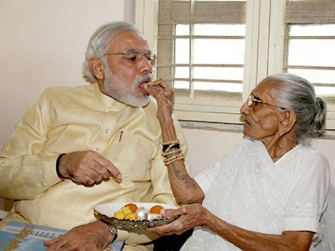 Narendra Modi father name is Damodardas Mulchand Modi, He ran a tea stall near Vadnagar Railway Station. He died in 1989. Narendra Modi mother name is Heeraben Modi, she is a homemaker, now she is staying with her younger son Pankaj Modi.
Siblings
Narendra Modi was the third of six children in the Family. He has four brothers and one sister.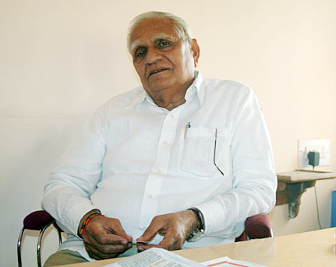 Narendra Modi elder brother Sombhai Modi was retired as an officer from the Health Department. Now he is running old age home in Vadnagar.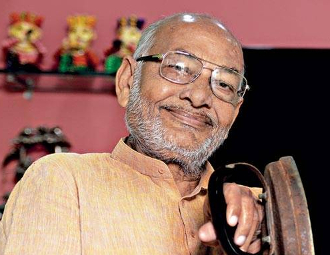 Modi's second elder brother Amrut Modi worked as a lathe machine operator and fitter in a private company drawing a salary of 10,000Rs per month. Now he was retired.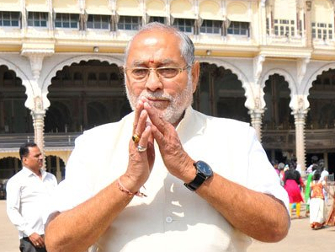 Modi's brother Prahlad Modi runs a fair price shop and he was the president of the Gujarat State Fair Price Owner's Association.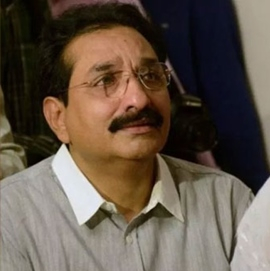 Modi's younger brother Pankaj Modi is working as an officer in the Gujarat Information department.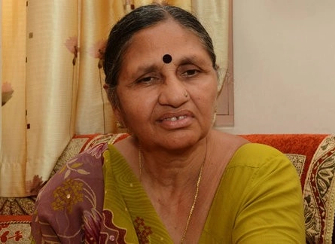 Narendra Modi sister name is Vasantiben Hasmukhlal Modi. She is married to Hasmukhbhai who was a retired LIC officer. She visits Narendra Modi every year on the occasion of Raksha Bandhan.
Narendra Modi Wife
Narendra Modi married to Jashodaben Modi when he was in his teenage. She was a retired school teacher. It is an arranged marriage and The marriage was forced on Modi by his parents. She is now living with her brother in Gujarat. The couple was estranged after a few days of their marriage. Then Modi went to travel across India for three years to practice sannyasa.
Modi kept his marriage as a secret until 2014. Before going to Lok Sabha elections he filled his spouse name as Jashodaben in the election nomination
Some Interesting Facts About Narendra Modi
Modi was the first Prime Minister of India to be born in independent India.
In childhood, Narendra Modi sells tea at Vadnagar Railway Station.
Young Modi wanted to join the Army, He wanted to study in the Sainik School but couldn't join because of the family poor position and financial problems.
Once he went to Ramakrishna Mission ashram to become a sanyasi, But Swami Atmasthananda told him he should work for people, Sanyasi life is not for him.
He was a strict vegetarian and teetotaler. Every year he does fasting for 9 days during Navratri.
His first job at RSS was to sweep floors at the RSS headquarters of Ahmedabad.
Modi was the longest serving chief minister of Gujarat of 13 years and he had not taken a single holiday in his whole tenure.
Modi always prefers to put his signature in Hindi.
Modi wax statue was unveiled at London's Madame Tussaud museum.
Narendra Modi is a tech-savvy, He remains active on major social media platforms.
After Barack Obama, Modi is the world's second most followed leader on Twitter having more than 12million followers.
Awards
Seoul Peace Prize 2018
UN Champions of the Earth Award 2018
Grand Collar of the State of Palestine
Amir Amanullah Khan Award of Afghanistan
King Abdulaziz Sash Award of Saudi Arabia
Narendra Modi Books
A Journey: Poems by Narendra Modi
Bhaav-Yatra
Aankh Aa Dhanya Che
Kelave te Kelavani
Shree Guruji: Ek Swayamsevak
Apatkalme Gujarat
Social Harmony
Jyotipunj
India's Singapore Story
Samajik Samrasta
Setubandh
Sakshi Bhaav
Convenient Action – Continuity for Change
Exam Warriors
Tags: narendra modi life story, narendra modi personal life, narendra modi wiki, narendra modi childhood