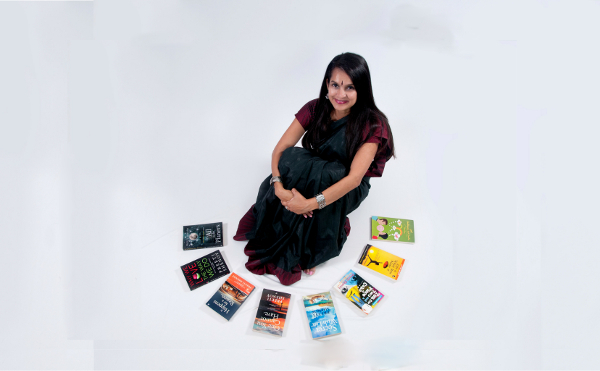 Preeti Shenoy Biography, Facts, Family
Preeti Shenoy is a famous author and painter from India. Preeti is the most selling women author in India. She writes both fiction and nonfiction stories. Forbes magazine consistently nominated Preeti Shenoy in top 100 influential persons in India from 2013.
She mostly writes romantic novels and columns in journals & newspapers. Preeti Shenoy was born on 21 December 1971 in India. She went to Kendriya Vidyalaya in multiple locations of India, because of her father transfers from one location to other.
Career
After getting married, Preeti moved to Norwich UK, where her husband works. During this time she started blogging, this was gradually improved and led her to write novels. Preeti story narration skills are excellent which keeps the reader enthusiastic till the end.
Preeti Shenoy released her first book 34 Bubblegum and Candies in 2008. It is a collection of 34 short stories that are inspired by real-life incidents happened in her life. Her work has been appreciated by readers and it became the best selling book.
In 2011 Preeti Shenoy published her second book Life is What You Make It. It is a story of love, hope and how determination can overcome destiny. The summary of the book is how to fight back when destiny hitting you hard, and how determination and persistent effort helps you to win over the destiny to make your life beautiful and happy.
Life is What You Make It became a national bestseller in 2011. It was selected in Hindustan Times "Top books of 2011". Also, it was the best selling book in Preeti career still present.
In 2012 she released two novels Tea for Two and a Piece of Cake and The Secret Wish List. These books also become best sellers.
Afterwards, she released fiction books The one You Cannot Have, It Happens for a Reason and It's All in the Planets.
Consistently every year Preeti released one or two books. In 2018 she released Love A Little Stronger and Rule Breaker.
Apart from novels, Preeti Shenoy wrote guest articles in newspapers such as Times Of India and weekly columns in The Financial Chronicle. Also, She publishes her short stories in magazines like Verve and Conde Nast.
Other than being an author, Preeti is a visual artist and who paints with oils, watercolours and does mixed media art.
Preeti often gives speeches at organizations such as Infosys, Accenture and educational institutions like IITs, IIMs.
Preeti Shenoy Facts and Achievements
Preeti Shenoy was one of India's top five highest selling women authors.
She is a dog lover, she mentions a page about dog caring in her books.
Preeti has pretty much interest in travelling, Yoga and fitness.
She says she is an urban farmer, She grows her own vegetables.
She was recognized top 100 influential persons in India by Forbes Magazine.
Indian of the Year Award by Brands Academy in 2017.
Business Excellence Academia Award by New Delhi Institute of Management.
Preeti Shenoy Family
Preeti married Satish Shenoy, he worked at UK General Insurance as a head of the audit in Norwich. Now the family relocated to India, currently staying in Bangalore. Preeti had two children, Atul and Purvi.
Preeti Shenoy Mother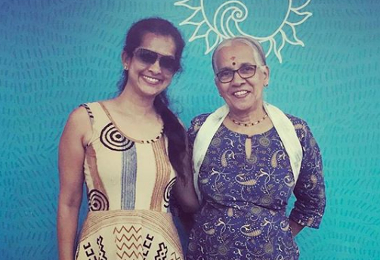 Preeti Shenoy Children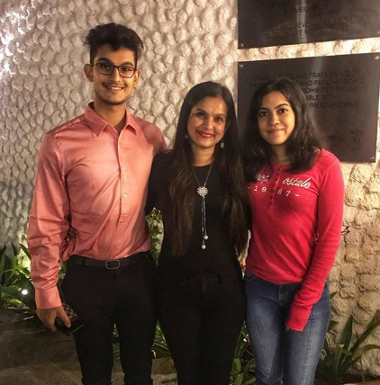 Preeti Shenoy Books
34 Bubblegums and Candies
Life is What You Make It
Tea for Two and a Piece of Cake
The Secret Wish List
The One You Cannot Have
It Happens for a Reason
Why We Love The Way We Do
It's All in the Planet's
A Hundred Little Flames
Love A Little Stronger
Rule breaker
A Hundred Little Flames
Tags: preethi shenoy bio, preethi shenoy family, preeti shenoy newt worth, preeti shenoy books, preeti shenoy blog