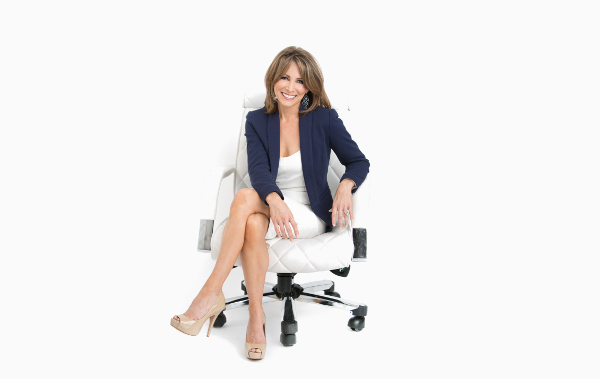 Shannon Miller (Olympic Gymnast) – Biography, Family
Shannon Miller is a Gymnast from America who has won seven Olympic medals. Shannon was born on March 10, 1977, in Rolla, Missouri. Her full name is Shannon Lee Miller Falconetti. When Miller was 6 months old her family moved to Edmond in Oklahoma.
Career
Shannon Miller started gymnastics at the age of five and at the age of nine she started participating in gymnastics events. Shannon Miller went to Edmond North High School. Simultaneously she had taken gymnastics training while attending the school.
In 1990 & 1991 Shannon Miller scored perfect 10s on the balance beam at the Swiss Cup & Arthur Gander Memorial and also she won all-around with the highest total score. This was the new record in American woman gymnast history.
From 1991 to 1996 Miller won 7 Olympic Medals and 9 World Championship Medals. Shannon Miller was the most decorated gymnast female/male in American history. In 1991 Shannon played her first World Championship and she won two silver medals.
In 1992 Olympics Shannon Miller won three bronze medals and two silver medals. She missed the gold by narrow margin 0.012 points behind Gutsu. This was the very rare closest margin in the Olympic history.
In 1993 World Championship Miller won all-around title and two gold medals on bars and floors.
Again Miller won the all-around title in 1994 World Championship at Brisbane and She won two gold medals and two silver medals. After World Championship she participated in National Championship where she won five silver medals.
In 1996 Miller led the Magnificent Seven team to won the first-ever American team gold by beating Russia and Shannon Miller won the gold at balance beam. She was the first American female to win an individual gold medal.
In 2000 she made an attempt to participate in the Sydney Olympics, But she got an injury by falling on the vault in trials and she decided to withdraw from the competition.
After Gymnastics
After taking retirement from the gymnastics Shannon turned her attention towards education. Miller studied BBA in marketing & entrepreneurship in University Of Houston. In 2007 she graduated from Boston College Law School.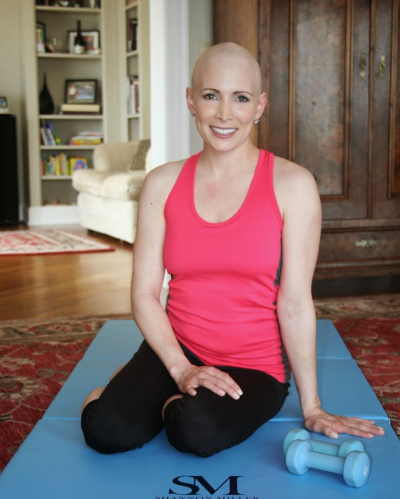 In 2011 Miller was diagnosed with cancer, She has taken three cycles of chemotherapy treatment. Finally, she was won her fight over the cancer disease.
Miller started her own business venture Shannon Miller Lifestyle: Health and Fitness for Women. Shannon was a motivational speaker, She travels around the country to empower the women on health and fitness.
In 2015 Shannon released her autobiography "It's Not About Perfect: Competing for My Country and Fighting for My Life".
Shannon Miller Family
Parents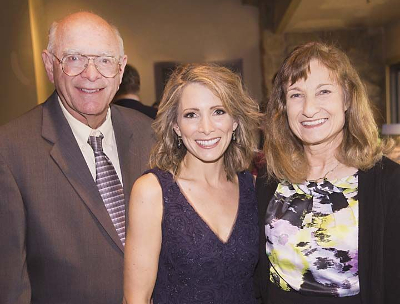 In her family Miller was the second of the three children. Shannon Miller father Ron Miller was a physics professor and Shannon Miller mother Claudia Miller was a bank employee.
Personal Life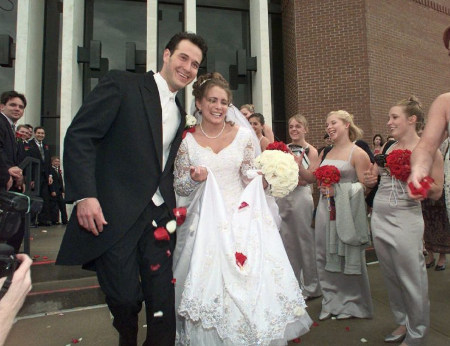 In 1999 Shannon Miller married Christopher B Phillips. He was a lawyer and ophthalmologist. Miller husband accused her, she is having extramarital affair with an athlete. After seven years in 2006 the couple took divorce.
In 2008 Miller married John Falconetti. He was the president of Drummond Press. Together the couple had two children son and daughter.
Shannon Miller son John Rocco (born on 2009) & Shannon Miller Daughter Sterling Diane (born on 2013)
Awards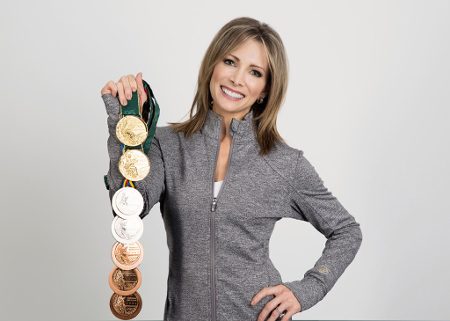 Ovarcome Excellence Award 2017
Coach Wooden Citizenship Cup Award 2015
International Gymnastics Hall of Fame in 2006
U.S. Gymnastics Hall of Fame in 2003
Oklahoma Sports Hall of Fame in 2002
Female Athlete of the Year by National March of Dimes in 1993
Governor's Youth Award from State of Oklahoma in 1993