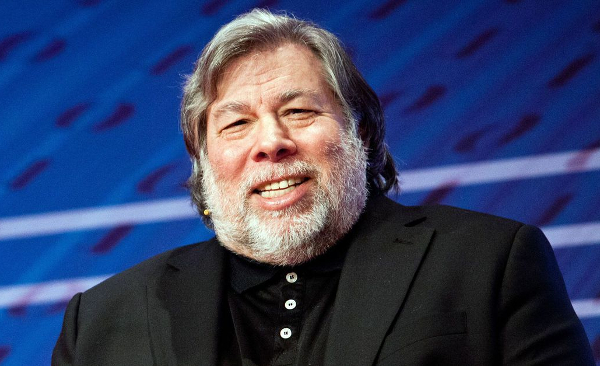 You can give whole credit to Steve Jobs for Apple's success for his marketing skills. But, the man who built the hardware and software for Apple, the brain behind Apple 1 is Steve Wozniak. He was named as one of the creative engineers of Silicon Valley in 90's. He met Steve Jobs at the University of California, Berkley and both teamed together to invent first ever the personal computer at that time. Wozniak left his job at HP and dedicated his work life to develop Apple. With his technical skills and Steve Jobs' marketing skills, Apple got a huge success.
Education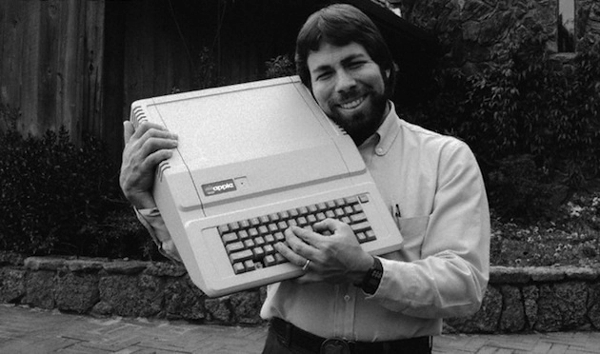 Steve Wozniak was a son of an Engineer; He was interested very much in Electronics from his childhood days. He had a passion for building electronic systems at his very early age. He also had interest in hacking, He hacked University of Colorado systems in his first year and he dismissed from the Institute for this. Perhaps, his interest in hacking led to found the Electronic Frontier Foundation, which provides legal aid for Computer Hackers.
How Wozniak met Jobs?
Wozniak met Steve Jobs in his college days at UC, Berkley in 1971. A common friend of both introduced Jobs to Wozniak. Bill Fernandez is the mutual friend of both Wozniak and Jobs. Their common interest in Computers and Electronics made them partners in developing one of the revolutionary products in the Computers History. Before developing Apple, Wozniak used to work at Hewlett-Packard to design calculators and Jobs also worked at HP then and they became very good friends, later he left UC to pair up with Steve Jobs and they worked out Apple in the Steve Jobs' garage and his home. Steve Wozniak also developed Apple II. Steve Wozniak alone developed the hardware, the circuit designs and the operating system for Apple in 1976. The Apple I sold for $666.66.
Achievements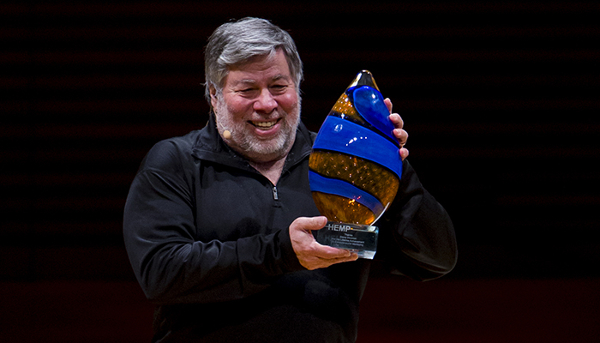 He got numerous awards to his name for his achievements. He got a National medal of Technology from then US President, Ronald Reegan. He was also inducted into National Inventors Hall of Fame. He was honored with Honorary Degrees from various universities. He got 4 patents to his name. He was known as Pioneer of Personal Computer Revolution of 70's and 80's. He was also developed first-ever programmable universal remote control after he left Apple. He survived in an Airplane crash in 1981, in which he had a severe head injury and he lost his teeth too, however, he came back stronger and founded CL9.
Steve Wozniak Family
Parents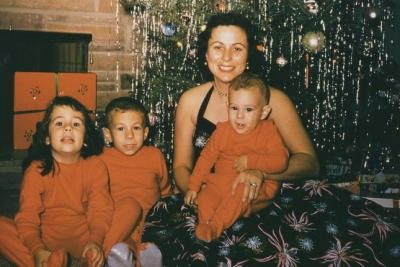 Stephan Gary Wozniak (Steve Wozniak) was born on August 11, 1950. His father Francis Jacob Wozniak was an engineer at Lockheed Martin. Woz's father was of Polish ancestry who emigrated to US from Bukovina, Poland. His mother was Margaret Louise Wozniak also known as Kern Wozniak. Kern of Swiss and German ancestry. Margaret Wozniak graduated from Washington State University. She was born in 1923 and married Francis in 1949. She was the Publicity Director of California Wine Institute. She won the Lifetime Achievement Award from Women's Fund for her Campaigns of Women's rights.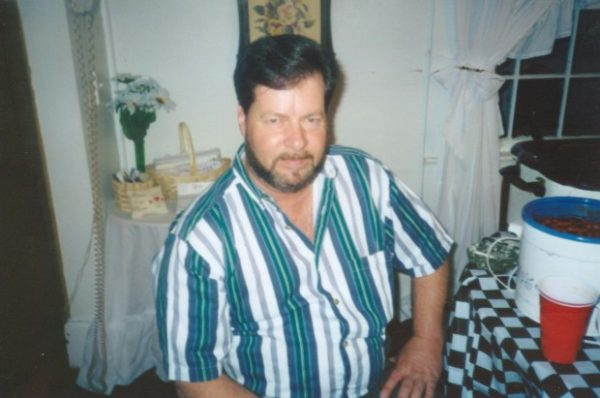 It was his father who encouraged to study his interest in computers.His father taught him in his childhood about how to build Crystal and ham radios. His mother once said, " Woz will be Super rich or he will be banged in jail". Because he hid a metronome in his friend's locker which brought bomb squad to the school
Steve Wozniak Brother
Steve has one brother and his name is Mark Wozniak. He was a Hi-tech Executive and he lives in Menlo Park. He was also injured in the Airplane Crash that Steve had.
Steve Wozniak Sister
Steve Wozniak has one sister, Leslie Wozniak. She attended Homestead High School in Cupertino. She is the grant adviser of Five Bridges Foundation which helps at-risk Youths and it is in San Francisco. She once said it was her mother who inducted activism in her and siblings
Steve Wozniak Wife
Steve doesn't have the cool personal life. He married 4 times in his life.
First Wife Alice Robertson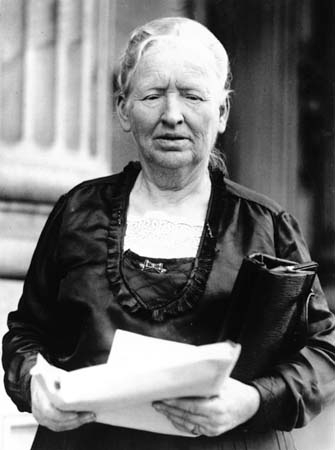 Woz and Alice first met through a phone conversation. Steve wozniak was started Dial-a-Joke service. People call for that to hear a joke that is how Alice and Woz talked the first time and later they married in January of 1976. Woz's commitment to Apple development led the distance from Alice and the couple also attended some counseling classes. However, the couple got divorced after 4 years of their marriage in 1980.
Second Wife Candice Clark
After a divorce from Alice, Wozniak started dating with Candice Clark, who was Slalom Canoeist. Wozniak and Candice Clark both survived the Airplane crash and it was Candice who helped Woz to recover from his short-term memory loss due to Plane crash. She was also Apple's Financial Analysis Staffer. Candi and Steve Wozniak first met during a water fight game at Apple and the couple started dating from then. The couple got married in 1981 and they have 3 children together, however, the couple got divorced in 1987.
Third Wife Suzanne Mulkern
Steve Wozniak again married in 1990 to his childhood friend. He and Suzanne Mulkern were the schoolmates of his seventh grade. They met again in 1990 and married. Suzanne was a lawyer. By the time they met, Suzanne is the mother of three children and Woz also has three children with his second wife. After 14 years of marriage, Wozniak filed for divorce and they separated in 2014.
Fourth Wife Janet Hill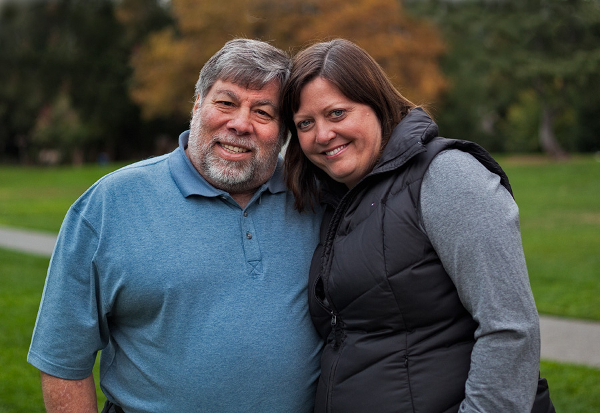 Janet Hill was the Apple's Education Development Executive and long-term friend of Steve Wozniak. Janet Hill and Steve Wozniak kept their marriage in secret. The couple married in August 2008 and the marriage held in a secret place where no friends or relatives invited for the marriage
Steve Wozniak Children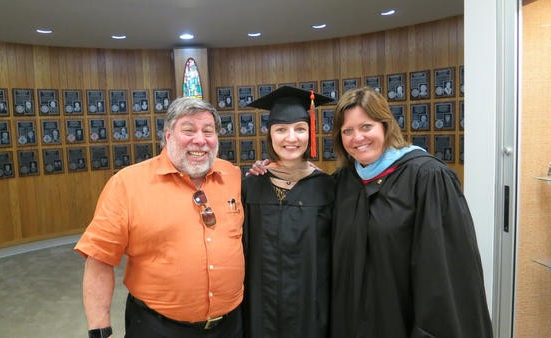 Steve Wozniak has three children from his second wife Candi Clark and he also the stepfather of Suzanne's children. He has five children three of them are Jesse, Sara and Gary.