Tori Spelling Biography, Family
Tori Spelling is an American film and television actress who is widely known for her role in Beverly Hills, 90210. Tori is also an author, she wrote six books and her first book and her autobiography Stori Telling became the New York Times bestseller.
Tori Spelling was born on 16 May 1973 in Los Angeles to Candy Spelling and Aaron Spelling. Tori Spelling full name is Victoria Davey Spelling. "Tori" means Bird in the Japanese language. Tori mother Candy is an author and her father Aaron is a Hollywood film producer.
Tori did her schooling from Beverly High School in Beverly. In 1991 Spelling was graduated from Harvard-Westlake School.
From the childhood, Tori is surrounded with films and shootings because of her father work who is a producer and director. From the age of six, Tori started learning acting. Spelling father hired an acting trainer to teach her acting lessons. At the age of eight, Tori Spelling started playing guest roles and cameo appearances in her father produced films such as The Love Boat, Fantasy Island, Vega$.
At the age of 16, Spelling got chance in Beverly Hills, 90210 television series where she portrayed as Donna Martin character. This show was broadcasted on Fox Tv from 1990, entirely complete 10 seasons until 2000.
Spelling appeared on the show from the first season to until last season which was completed in 2000.
While starring in Beverly Hills, Tori starred in other films like A Friend to Die For, Mother May I Sleep with Danger and Trick.
In 2006 she appeared in sitcom So Notorious and then she began appearing in Tv reality shows.
In 2007 she starred in reality series Tori & Dean: Home Sweet Hollywood along with her husband Dean McDermott.
In 2018 Spelling hosted Tv series The Look All Stars and she last appeared in the television film The Last Sharknado: It's About Time
Apart from acting, Tori has published six books and she also designs her own style of fashion jewelry.
Tori Spelling Family
Parents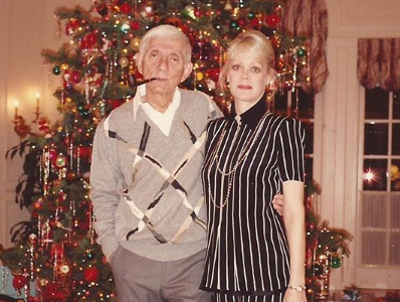 Tori Spelling mother name is Candy Spelling, she is an author and producer. Tori Spelling father Aaron Spelling was a producer and actor. Tori parents are Jewish, Her father ancestors are from Poland and her maternal ancestors are from Hungary, Germany and Poland. Spelling father was died in 2006 due to heart stroke.
Tori and her mother Candy were estranged when they criticized each other in public while Spelling was in an affair with McDermott. They reconcile before Tori first son was born.
Brother
Tori Spelling brother Randy Spelling is a former actor and currently, he is working as a life coach.
Husband
Spelling married actor Charlie Shanian in 2004. However, the marriage was short-lived and the couple was separated in 2005 and their divorce finalized after a year.
Spelling met actor Dean McDermott in 2005 during a film shoot and they began an affair from their first meeting.
McDermott has ended his relationship with his first wife, actress Mary Jo Eustace after twelve years of their marriage. The couple was estranged when McDermott begins an affair with Tori Spelling.
Children
In 2006 Tori Spelling and McDermott got married in a private ceremony. Together the couple had five children, two daughters, and three sons. Tori is the stepmother of Jack who is the son of Dean with his first wife Mary Jo Eustace.
Liam Aaron McDermott (March 13, 2007)
Stella Doreen McDermott (June 9, 2008)
Hattie Margaret McDermott (October 10, 2011)
Finn Davey McDermott (August 30, 2012)
Beau Dean McDermott (March 2, 2017)
Jack Montogomery (born on 10 October 1998)
Tori Spelling Books
Her first book, sTORI TELLING (2008)
Mommywood (2009)
UNCHARTED TERRITORI (2010)
Presenting Tallulah (A Picture Book)
CelebraTORI (The Party Planning Book)
Spelling It Like It Is (2013)
Tags: tori spelling networth, tori spelling age, tori spelling facts, tori spelling tv shows