Travis Browne Family and Personal Life
Travis Browne, American UFC Fighter and who competes as heavyweight in UFC.  He is a mixed martial artist and he started his Mixed Martial Arts career in 2003. He was a basketball player before into MMA. He made his UFC debut in 2010. He won two World MMA awards and he won Fight of the Night, 2 times; Knockout of the Night 4 times and Submission of the Night one time in UFC.
Education
Travis Browne has grown in San Diego, California. He attended San Dieguito Academy High School and he played the basketball for the school in 2000 later he moved to Palomar College and played basketball for the college and he was a dropped out. At the age of 26, he started his MMA career with no martial arts experience and he also trained Boxing at the same time and he got his first professional fight less than a year.
Travis Browne Parents
Travis Browne full name is Travis Kuualiialoha Browne and he was born on July 17, 1982. He was born in Oahu, Hawaii but bought up in San Diego, California. Travis Browne parents names are not known but they are separated in Travis childhood only. Travis Browne spent most of his childhood with his dad in Hawaii. His dad was a local gang member and this made Travis become a Boxer. Travis Browne's dad when Travis was 10 due to Alcohol-related disease. After his father's death, Travis moved to San Diego to live with her mom. He always says his dad was the inspiration for him to become a Fighter.
Travis Browne Wife
He married twice and however he divorced now he is in a relationship with another UFC Fighter, Ronda Rousey
First Marriage
Travis Browne's first wife is Erin Browne. The couple has two children with their marriage and both of them are boys. However, the couple got divorced in 2009. Even though the couple got divorced both take good care of their sons.
Second Marriage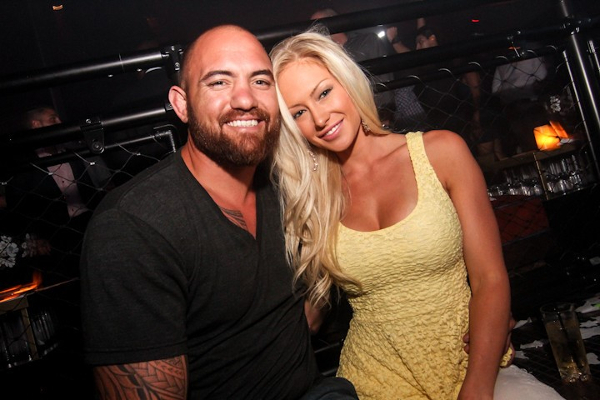 After his divorce from Erin, Travis Browne started a relationship with a fashion model, Jenna Renee Webb. Travis and Jenna Webb got married in 2015. This marriage doesn't last a year too. Jenna abused Travis Browne for the domestic violence. She also posted some pics that she got bruised by Travis on her social networking profile, however, this does not have a valid proof to prove Travis tortured her and the couple got divorced in 2016.
Relationship with Ronda Rousey
Travis Browne is currently dating UFC women starfighter Ronda Rousey.
Travis Browne Children's
He has two children from his previous marriage with Erine Browne. He has two sons. Travis Browne's eldest son is Kaleo Browne and the youngest son is Keawe Browne