Jacinda Ardern Biography, Family
Jacinda Ardern is a New Zealand politician and current prime minister of New Zealand. Jacinda was the youngest prime minister in the New Zealand political history, She became prime minister at the age of 37.
Jacinda Ardern full name is Jacinda Kate Laurell Ardern, She was born on 26 July 1980 in Hamilton. In childhood, her family moved to different cities because of her parents' job. She attended Morrinsville college. Jacinda was graduated in 2001 from the University of Waikato in the field of politics and public relations.
After completing her graduation, Jacinda began her career as a researcher in the office of New Zealand's prime minister Helen Clark. Jacinda worked as a policy adviser in the office of British Prime minister Tony Blair in London.s
In 2008, Jacinda was elected as the president of the International Union of Social Youth, As a president, she visited several countries such as Jordan, China, Israel and India and learned many things during this time.
In 1999, Arden aunt Marie Ardern introduced her into the politics who was a senior member in labour party.
Before 2008 elections Ardern was listed 20th position on the Labour party list. She contested for the electorate of Waikato where she lost by 13000 votes. Through New Zealand's Mixed Member Proportion electoral system Arden was selected into the Parliament as a Labour party MP.
In 2010 Opposition leader Phil Gorf named Arden to be the spokesperson for Youth Affairs. As a spokesperson Ardern participated in tv shows and many debates.
In 2011 elections Ardern was defeated by Nikki Kaye by just 713 votes. This time Ardern was ranked 13th in the Labour party list and also in 2014 elections she was lost and again she was brought to the parliament by mixed-member proportion system.
On August 1, 2017, just a few weeks prior to the general elections, Ardern assumed the office of Leader of the Opposition in the Parliament and leader of the Labour Party following the resignation of Andrew Little. Ardern was unanimously selected as Labour Party new leader and their prime minister candidate.
In general elections, Labour party got the high majority vote share and the Labour made an alliance with the New Zealand First Party to form the government. On 26 October 2017 Ardern sworn in as the prime minister of New Zealand. She was the third female prime minister after Jenny Shipley and Helen Clark.
Arden became the youngest prime minister in New Zealand history and she gave birth to a baby while serving the office. Ardern attended the United Nations general assembly meeting with her infant baby.
Jacinda Ardern Family
Jacinda Ardern Parents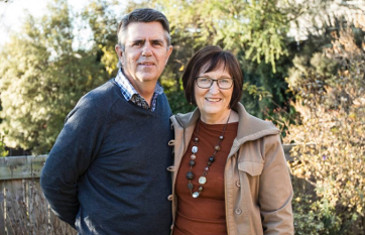 Jacinda Ardern mother name is Laurell Ardern, she worked as a school catering assistant. Jacinda Ardern father Ross Ardern, worked as a police officer and currently serving as the High Commissioner of New Zealand to Niue.
Jacinda has one sister, her name is Louis Ardern.
Jacinda Ardern Husband
Jacinda Ardern was in a relationship with Clarke Gayford, He was a radio and television presenter. The couple met in 2012 and they began dating in 2013. The couple was unmarried, even Gayford has been referred to as the spouse of the prime minister.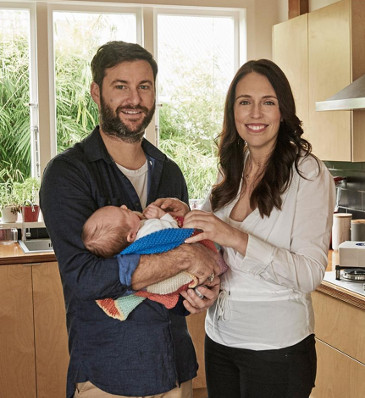 On 21 June 2018, Jacinda Ardern gave birth to a baby girl, They named her as Neve Te Aroha.
Tags: jacinda ardern bio, jacinda ardern baby, jacinda ardern facts, jacinda ardern story