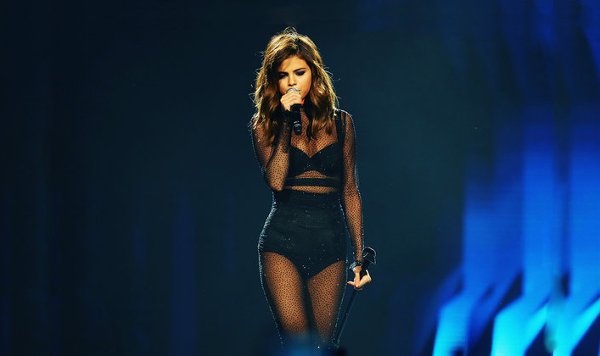 Selena Gomez Biography, Family
Young and beautiful Selena Gomez is an actress and singer from America. Her full name is Selena Marie Gomez. Selena was born on July 22, 1992, in Grand Prairie, Texas. Selena Gomez was named after Tejano music singer Selena Quintanilla Perez. Selena mother Mandy Teefey (Amanda Dawn Mandy Cornett) is of Italian ancestry and Selena father Ricard Joel Gomez has Mexican descent.
Childhood
At the age of 16, Amanda Dawn Cornett (Mandy Teefey) gave birth to Selena Gomez. She grew up in Grand Prairie, Texas. Amanda and Ricard Gomez were divorced when Selena was 5 years. After separating from husband Amanda moved to Los Angeles with Selena.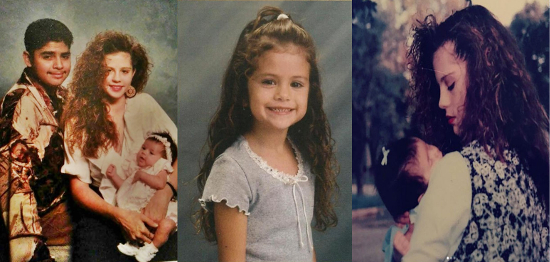 In Gomez childhood the family faced a lot of financial problems, her mother was just 21 years old when her father left the family, At the age, she has to support herself and take care of Gomez too and there was no other support except her grandparents. Selena Gomez grandparents played important role in her career upbringing.
Gomez mother Amanda Dawn (Mandy) was an actress. In childhood, Selena accompanied her mother to the studios and shooting scenes. By seeing her mother, Gomez gradually developed her interest towards acting.
Career
Mandy taken Selena to various auditions, Selena was selected for a role in television series Barney & Friends. This series was run for two years after this Selena did a cameo role in the film Spy Kids 3D: Game Over. In 2006 Gomez made a guest appearance in Disney Series The Suite Life Of Zack & Cody.
In 2007 Selena Gomez got her career turning chance from Disney, She was selected in the series Wizard of Waverly Place and Selena played the lead character of Alex Russo. This series became a biggest hit and Selena got wider attention. For this series, Gomez recorded a theme song "Everything is not what it Seems".
Meanwhile, she gazed her interest towards music and songs gradually. In 2008 Selena played leading role in the comedy film Another Cinderella Story and she recorded three songs for this film. The same year Selena did her first voice role in the animation film Hortons Hears a Who.
She has given her voice to many famous animation characters in films such as Hotel Transylvania, Arthur and the Revenge of Maltazard and its sequels.
Step into Singing
In 2009 Selena Gomez released her first album Kiss & Tell and then she is unstoppable, she released her next albums A Year Without Rain, Where The Sun Goes Down. As a solo artist, she released two albums Stars Dance and Revival. Her songs went to under top ten positions on Billboard.
She said she is influenced by singers Cheryl Cole, Britney Spears, Rihanna, Beyonce and Christina Aguilera.
In 2017 Gomez released single's "It ain't me", "Bad Liar", "Fetish". According to Billboard report, Selena Gomez albums sold more than 7 million and her singles sold over 22 million.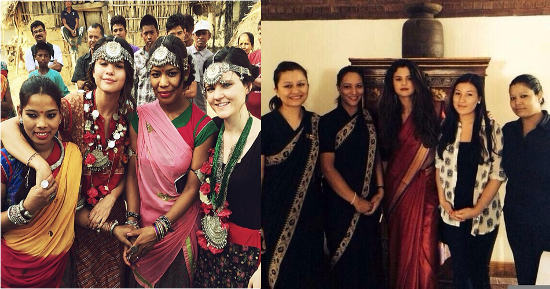 In 2009 Selena Gomez was selected as the ambassador for UNICEF. She became the youngest (Just 17 years old) ambassador ever in the UNICEF history.
Apart from movies and singing Selena Gomez was a shrewd businesswoman. Gomez interest towards fashion is very special and she became a fashion icon for many people. She launched her own clothing brand "Dream Out Loud", She released a fragrance with her name "Selena Gomez by Selena Gomez" and another fragrance Vivamore.
She also endorsed with multi brands such as Adidas, Pantene and athletic brand Puma. Selena also partnered with luxury fashion brand Louis Vuitton and also she appeared in Coca-Cola ad campaigns.
Selena Gomez has the huge fan following in social media. Gomez had highest followers in Instagram, more than 141million. It was a world record and Gomez is the only person in the world who has this much following on Instagram. She has more than 56 million followers on twitter and in 61million followers in facebook.
Selena Gomez Family
Selena Gomez Parents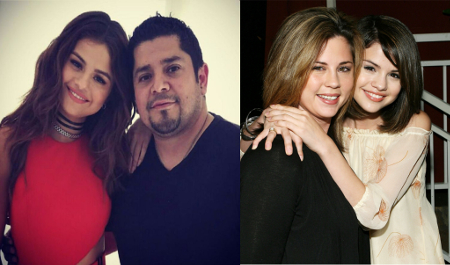 Selena Gomez was born to Amanda Dawn also known as Mandy Teefy) and her ex-husband Ricard Joel Gomez. The couple was separated when Selena was five years old.
Selena Gomez father Rick Gomez married Sara Tovar in 2012.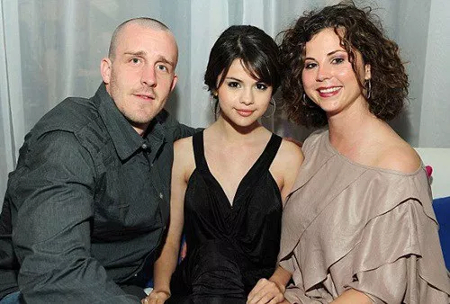 Selena had stepfather with her mom. Mandy married Brian Teefy in 2006.
Selena Gomez mother Mandy Teefy was an actress and producer.
Selena Gomez Sisters
Gomez was too keen to her sisters, she often plays with them and often her sisters made cameo appearances in her Instagram.
Selena Gomez has half-sister "Gracie Elliot Teefy " from her mother and stepfather.
Selena had another half-sister "Victoria Tori Gomez" from her father Rick Gomez and her stepmother Sara.
Personal Life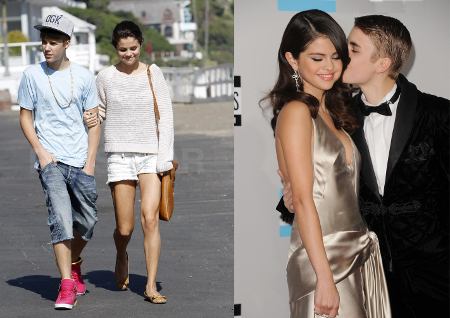 From 2010 Selena Gomez was in a relationship with youngest pop star Justin Bieber. Their relationship is like a roller coaster ride, it was never in a stable. Every time they got broke up and rekindled with each other for seven years. Finally, they made a complete exit card to their relationship in 2017.
From early 2017 Gomez started dating singer and songwriter The Weeknd. They stayed together in Newyork for few months. They broke up their relationship in October.
Networth
The estimated net worth of Selena Gomez is more than $50millions. Apart from songs and movies, she is earning from her own business and from her partnerships with various brands. Also, she is earning a huge amount from her social media accounts.
Some Unknown Facts about Selena Gomez
Gomez was Catholic and she wore a purity ring from the age of 13.
She was named after singer Selena Quintanilla Perez.
Selena Gomez suffered from lupus disease and she underwent kidney transplantation.
Her friend, actress Francia Raisa donated her kidney to Gomez.
She was the youngest person who served as an ambassador for UNICEF.
One post in Selena Gomez Instagram got more than 4 million likes, it was the world record.
Selena Gomez has ten Guinness World Records.
Awards
Selena Gomez won several awards spanning her career.
ALMA Award
American Music Award
MTV Video Music Award
iHeart Radio Music Award
16 Teen choice awards
Selena Gomez Movies List
Spy Kids 3: Game Over
Walker, Texas Ranger: Trial by Fire (2005 TV Series)
Horton Hears a Who!
Another Cinderella Story
Princess Protection Program
Wizards of Waverly Place: The Movie (2009 TV Series)
Arthur and the Great Adventure
Arthur 3: The War of the Two Worlds
Monte Carlo
The Muppets
Spring Breakers
Get Away
The Bigshort
Neighbours 2