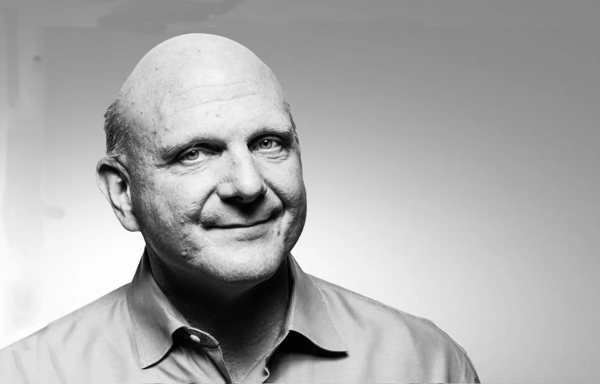 Steve Ballmer Family – Biography
Steve Ballmer is an American businessman and the former CEO of Microsoft. Currently, he is the owner of NBA team Los Angeles Clippers.
Ballmer was born on March 24 1956 in Detroit. Steve Ballmer mother Beatrice Dworkin, her ancestors are from Belarus country. Ballmer father Frederick Henry Ballmer was a Swiss immigrant. Ballmer grew up in Farming Hills, Michigan. Ballmer attended International School Of Brussels in 1964 and Ballmer studied engineering classes at Lawrence Technological University. Ballmer graduated from Detroit Country Day School and he was National Merit Scholar in Mathematics. He studied B.A (Economics & Applied Maths) at Harvard University.
Career
Initially, Ballmer worked as an assistant manager at consumer goods company Procter & Gamble for two years. Ballmer left the Stanford Business School to join Microsoft.
In 1980 Steve Ballmer joined Microsoft as its 30th Employee and he was the first business manager in the Microsoft.
In Microsoft Ballmer worked in several departments such as Sales, Operations, Operating System Development and Support. From 2000 to 2014 for 14 years Ballmer served as CEO in Microsoft.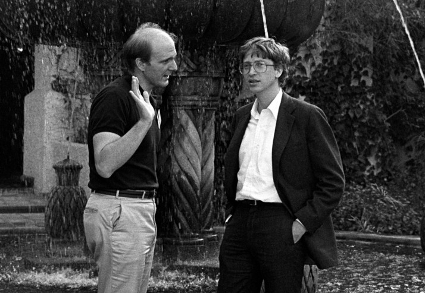 In 1982 Microsoft was incorporated, Ballmer got 8% of the stocks in the company. In 1992 Ballmer became Executive vice president of the company. Ballmer was the responsible person for the development of .NET Framework.
In 1998 Ballmer promoted as president of Microsoft Inc, He was in that position for three years till 2001. He was the second person after Bill Gates who was company president and CEO.
After Ballmer becoming CEO Gates took the responsibility of "Technical Department" while at the same time Ballmer handled financial and day-to-day operations.
Under Ballmer tenure as CEO, the company annual revenue surged from $25 billion to $70 billion and its net income increased 215 %
Ballmer built Enterprise business for Microsoft, which includes products and services such as Windows Server, SQL Server, Share Point, Dynamics CRM. Initially, these products sales are low, later it became leading and dominant. These services & applications led the company growth in upstream.
Steve Ballmer played an important role in acquiring the video chat & voice call application Skype.
In 2012 Ballmer unveiled the first Microsoft computer and tablet device Microsoft Surface. In 2013 Microsoft purchased mobile company Nokia, It was the largest acquisition for Ballmer in the history of Microsoft.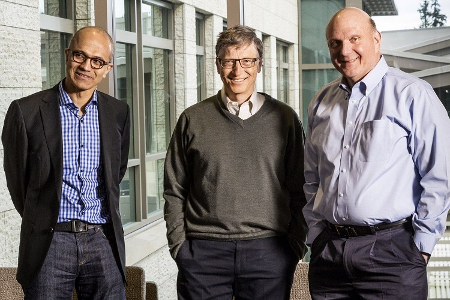 In 2013 Microsoft announced Ballmer would retire after one year. In 2014 Steve Ballmer has stepped down from the company. The Microsoft made Satya Nadella as CEO to the successor of Ballmer.
In 2014 Ballmer bought the NBA team Los Angeles Clippers.
Family
Parents
Steve Ballmer mother Beatrice Dworkin, She was a Jewish. Steve Ballmer father Frederick Henry Ballmer, He worked as a manager at Ford Motor Company.
Personal Life
Steve Ballmer married Connie Snyder in 1990. The couple has three sons. Sam Ballmer, Peter Ballmer, Aaron Ballmer.
Networth
Steve Ballmer estimated net worth is approximately US $38.7 billion.