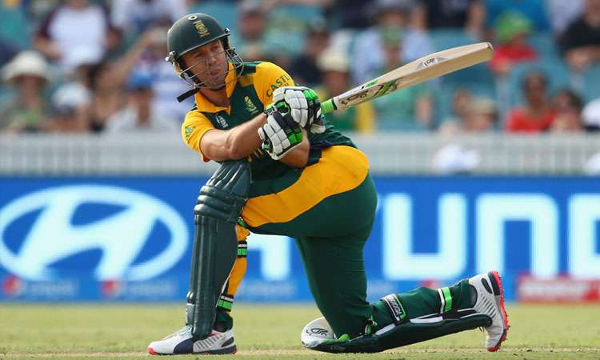 AB De Villiers Biography, Family
AB De Villiers full name is Abraham Benjamin Devilliers. He is a South African international cricket player. AB De Villiers emerged has the greatest player in South Africa and most talented cricket player in the world.
Cricket fans call him as Mr 360, He can smash the ball to any corner in the stadium. De Villiers currently holds the world record of fastest 50, 100, 150 runs in ODI's.
Career
De Villiers born on 17th February 1984 in Warmbad, South Africa. His Parents are Abraham B De Villiers and Mille De Villiers. He has two brothers and he is the youngest among the three brothers. De Villiers completed his schooling from African Boys High School in Pretoria along with his teammate Faf Duplessis.
Beside cricket De Villiers also excelled in other sports such as Rugby, Tennis, Golf, Hockey and Swimming. Despite being skilled in several sports, De Villiers choose cricket as his career.
Initially, De Villiers started playing cricket with Titans Franchise in 2003. At the age of 20, he made his Test debut in the South African team against England, where he scored a half-century. In the next series against the West Indies, he scored 178 runs and helped South Africa to win the Test series. In 2005 he was selected for Australian tour where De Villiers struggled to score and his performance was not remarkable.
The first time AB De Villiers was selected in South African world cup team in 2007, Where De Villiers played well in some matches and failed to score runs in some of the matches. In this world cup, he scored his first century against West Indies, where he scored 146 runs from 130 balls.
De Villiers gained attention by scoring the double century against India in 2008. He was the first South African player who scored a double hundred against India. His remarkable performance against Australia helped South Africa to win the test series in Australia after fifteen years.
In 2010 De Villiers scored 278 runs against Pakistan in UAE. It was the second highest individual scored by a South African batsman. After Mark Boucher retirement he fully has taken in charge of wicketkeeping in Tests and ODI matches.
In 2011 world cup De Villiers played with consistency, He scored two consecutive centuries and he was the highest run scorer in the tournament from the South African team.
In 2012 De Villiers took 11 catches in a Test match against Pakistan. It was the world record AB De Villiers shares this record with England former wicket Keeper Jack Russell.
In 2015 AB De Villiers scored the fastest century in 31 balls. He smashed the West Indies bowlers to all corners of the stadium in Johannesburg. He broke the Corey Anderson record, who scored a century in 36 balls previously.
AB De Villiers was one of the top performers in 2015 world cup. In this world cup, De Villiers scored 162 runs from 66 balls against West Indies. With this feat, he became the record holder for the fastest 50, 100 and 150 in One-Day cricket history. Under De Villiers captaincy South Africa qualified into the semi-final but they lost against New Zealand.
In a series, De Villiers smashed three centuries against India and lead South Africa to win the series.
AB De Villiers has a huge following in Indian Premier League, He represents Royal Challengers Bangalore franchise in IPL.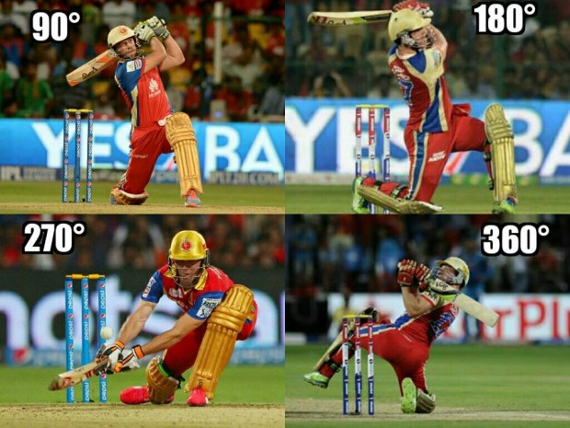 De Villiers is famous for his chutzpah talent and he is the master of unorthodox shots. ABD sends the ball to all directions in the stadium. That's why people call him Mr 360.
ABD is a guitar player and singer, in 2010 he released Maak Jou Drome Waar. AB De Villiers religion is Christian, He often says that he had a strong belief in Jesus.
Retirement
On 23 May 2018, De Villiers announced his retirement in all forms of cricket with an immediate effect. He announced his decision by posting a video on Twitter. His sudden decision gave a thunderbolt shock to cricket fans around the world. Because they are going to miss their Superman in cricket and his place can't be replaced with anyone.
After a few days, he made an announcement that he will play domestic cricket and T20 leagues.
AB Devilliers Family
Parents
AB De Villiers father Abraham B De Villiers was a doctor and he was the former rugby player. AB De Villiers mother Mille De Villiers.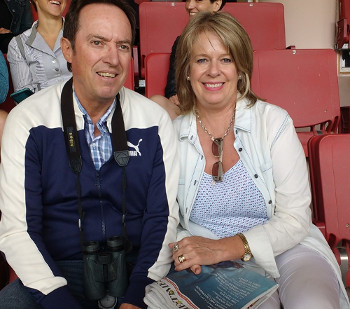 Siblings
AB De Villiers has two brothers and he is youngest among the three.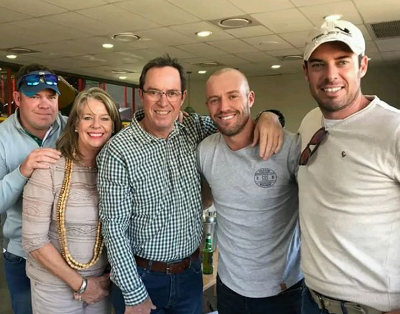 AB De Villiers Wife
AB De Villiers wife Daniel De Villiers was a singer who performs for charitable events.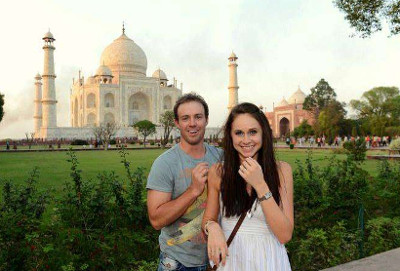 AB De Villiers and Daniel De Swart are in dating for 5 years. ABD proposed Daniel at the Taj Mahal, She accepted his proposal and said yes to share her life with her superhero. In 2013 AB De Villiers married Daniel De Villiers.
AB De Villiers Children's
In 2015 Daniel De Villiers gave birth to a baby boy named Abraham De Villiers. The couple welcomed another boy in 2017 and named him as John Richard De Villiers.
After retirement De Villers is now spending his major time with his kids and family.
Tags: ab devilliers biography, ab devilliers family, devilliers retirement, devilliers stats