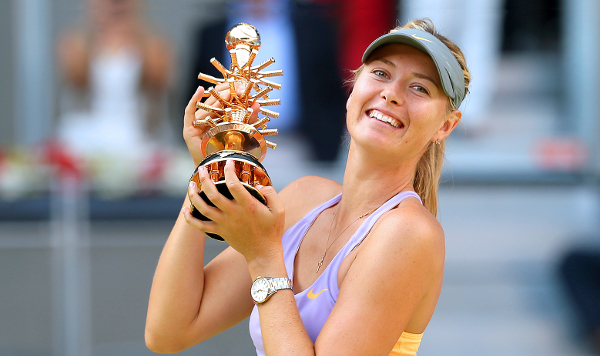 Maria Sharapova is an ace tennis player from Russia. She was the first women tennis champion from Russia to won Wimbledon. Sharapova full name is Maria Yuryevna Sharapova, She was born in 1987 in Nyagan. Maria Sharapova parents are originated from Gomel, Belarus. Due to the fear of the Chernobyl nuclear disaster, they moved to Nyagan.
Career
Maria started playing tennis at the age of 4. She took her first tennis tutorials from famous Russian tennis coach Yuri Yutkin. Veteran female tennis player Martina Navratilona recommended Maria Sharapova to join in the IMG Academy for professional tennis training.
In 1994 Maria and her father Yuri Sharapova moved to the United States. Due to visa problems Sharapova mother was prevented, She later joined them after two years. Maria Sharapova was denied by IMG because of her less age. Initially, Maria was trained in the Rick Macci Tennis Academy in the United States. Finally in 1995 IMG allowed Sharapova to enrol tennis training and offered her $35000 scholarship.
At the age of 14, Sharapova played her first WTA tournament. From then she played many games in junior tournaments and also she won two junior grand slam events.
As an adult, Sharapova played her debut matches in Australian Open and French Open tennis tournaments. But she was failed in these two tournaments. In 2003 she first won her WTA title in Japan Open and Sharapova was awarded as WTA newcomer of the year.
In 2004 Sharapova won her maiden Grand Slam Title at Wimbledon by defeating Serena Williams. She was just 17 at the time and after winning the title she entered into the top 10 rankings.
In 2005 Sharapova reached semifinals in Wimbledon, but she lost against famous tennis player Venus Williams. In the same year, Sharapova became world No 1 ranking player.
In 2006 Sharapova won her second Grand Slam Title in U.S Open. she played Australian Open, where she reached finals but lost against Henis. She has struggled with injuries during the year.
In 2008 Sharapova won her third Grand Slam Title in Australian Open by defeating Ana Ivanovic. Sharapova once again became World No 1 rank holder.
Later years Maria Sharapova faced difficulties with her injuries. Sharapova underwent the shoulder surgery, due to this she hadn't played tennis for a year.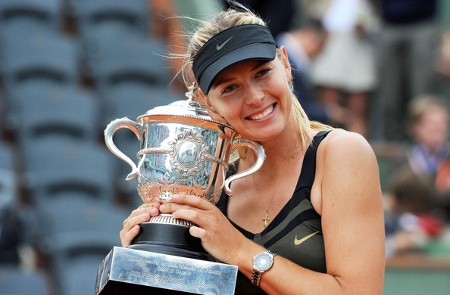 In 2012 Sharapova won her maiden Grand Slam Title at French Open and the same year Sharapova won Silver medal in London Olympics.
In 2014 Maria won French Open, Stuttgart Open, Madrid Open and China Open. In 2015 Maria Sharapova won Italian open and she did not play the U.S Open due to injury.
In 2016 January Maria Sharapova failed a drug test at the Australian Open, Due to this, she was suspended for 15 months as a punishment.
Maria Sharapova has been associated with many leading brands such as Land Rover, Canon, Nike, Porsche, Tiffany etc. Sharapova has done a photoshoot with Sports Illustrated Swimsuit Issue. Forbes magazine listed her as the highest female athlete in the world.
Sharapova started candy business along with Jeff Rubin, They named it as Sugarpova. In 2017 Sharapova released her autobiography "Unstoppable: My Life So Far".
Apart from Tennis she also involved in philanthropical work. She is helping the children with the Maria Sharapova Foundation.
Sharapova Family
Sharapova Parents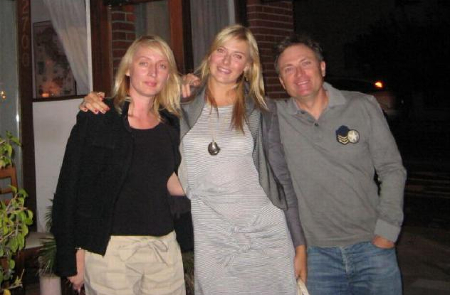 Sharapova was the only child of her parents. Maria Sharapova father name is Yuri Sharapova, He was a construction worker and later he worked in Siberian Oil fields. Maria Sharapova Mother is Yelena Sharapova. Maria Sharapova grandmother name is Galina.
Personal Life
In 2008 Maria Sharapova dated Charlie Ebersol, He was a television producer and son of NBC Sports chairman Dick Ebersol. The relationship was ended within a few months.
Maria dated Slovenian basketball player Sasha Vujacic. They engaged in 2010. But in 2012 they ended their relationship and separated from each other.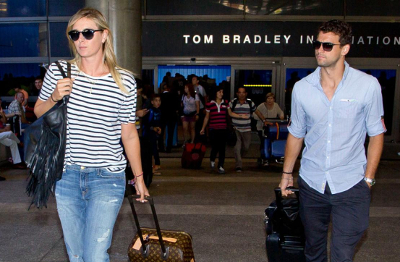 Sharapova dated Bulgarian tennis player Grigor Dimitrov. The relationship lasted only for two years and they got separated in 2015.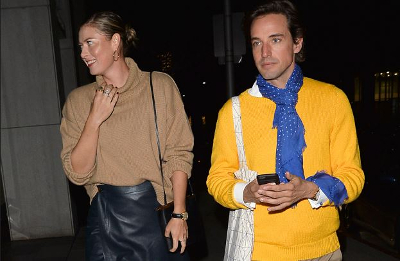 Present Maria is in the relationship with Alexander Gilkes. He was a British businessman and co-founder of online auction firm Paddle8.
Networth
She was one of the highest paid female sports personalities in the world. Maria Sharapova estimated net worth is $135million up to 2017.
Tags : Sharapova biography, maria sharapova age, maria sharapova wiki, maria sharapova networth, maria sharapova family, maria sharapova husband, sugarpova